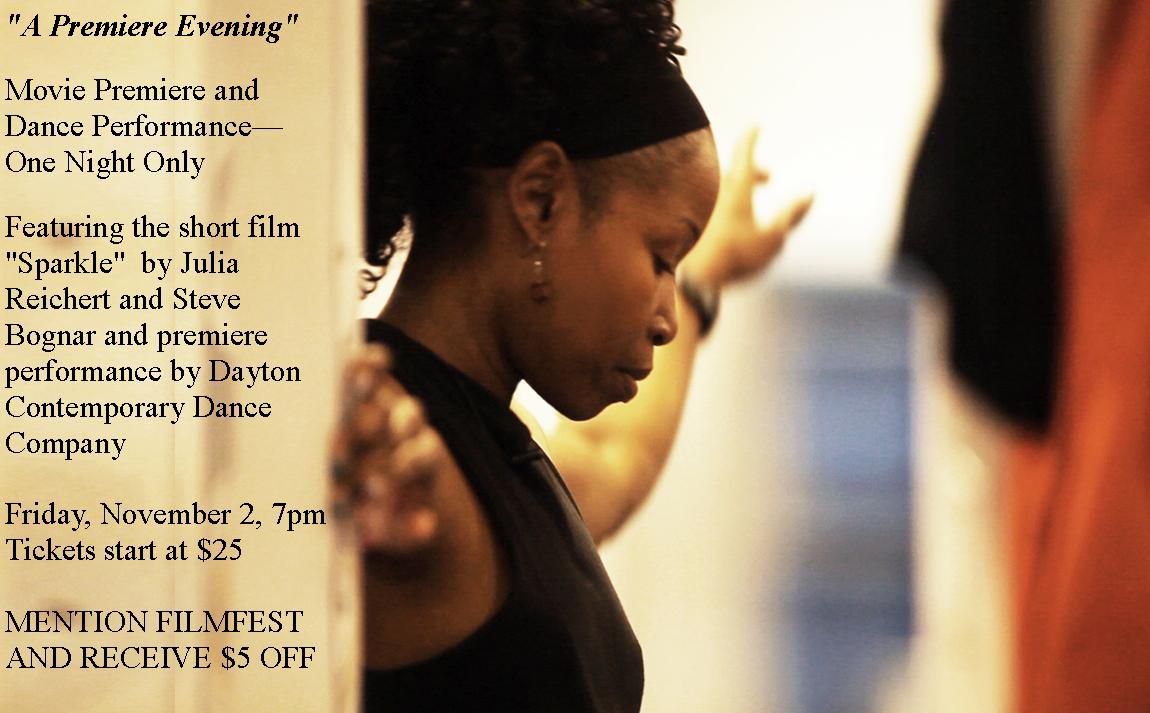 Movie premiere and dance performance by the world-renown Dayton Contemporary Dance Company. Award-winning Wright State filmmakers Julia Reichert and Steven Bognar have another hit on their hands. Their latest project, SPARKLE, won the Audience Award for Best Short Documentary at SilverDocs, the largest documentary film festival in the United States.
Sparkle tells the story of celebrated Dayton Contemporary Dance Company (DCDC) dancer Sheri "Sparkle" Williams as she recovers from the first major injury in her 38-year career. Reichert and Bognar began the project to answer the question "Will she ever dance again?"
"We all face these kind of crossroads, especially as we get older," said Reichert. "Can we continue the life we've always known? Can we continue the career we love?" With a crew composed mostly of Wright State film students and alumni, the pair followed Williams through her months-long recovery process. The film offers audiences a rare behind-the-scenes look at DCDC's rehearsals and performances.
Tickets to this PREMIERE EVENING are available now at Tickets Center Stage.