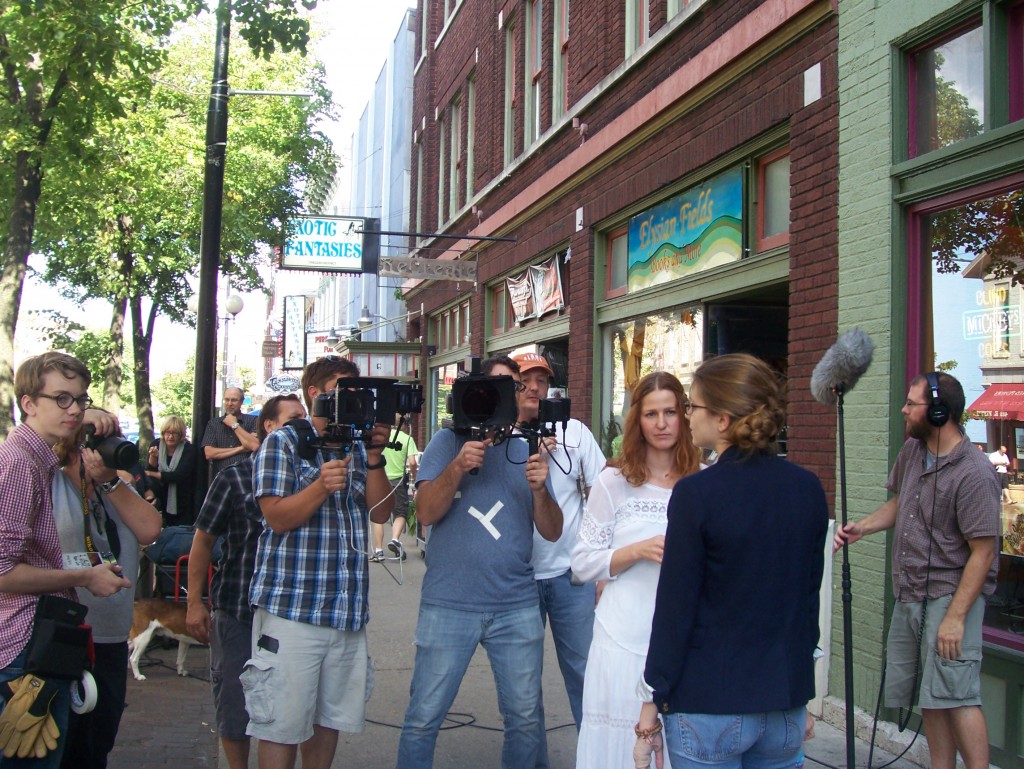 The Dayton City Paper recently featured the programming of FilmDayton in an article that highlights our festival, educational programming and work toward economic development. Thanks to Kevin Gray for telling our story!
By Kevin J. Gray

Earlier this year, representatives from film advocacy groups in Dayton, Cincinnati and Cleveland joined forces in Columbus to persuade lawmakers to increase the Ohio Motion Picture Tax Credit, a substantial tax credit for films that shoot and hire within Ohio. The efforts worked and the tax credit doubled. Now one of those groups, FilmDayton, a Miami Valley non-profit dedicated to advancing Dayton's stature in the film industry, is hard at work promoting film in the Dayton area.

As the name implies, FilmDayton advocates for all things film. Their mission is to promote art, education and economic development, and they do so by shining a spotlight on the art form, educating local aspiring filmmakers and making it easier for films to shoot in the Miami Valley.

The organization is probably best known for the FilmDayton Festival, held this past August. This year marked the 4th annual iteration of the festival, a showcase that celebrates the long legs of Dayton's film community… Read the full article here.