The fifth annual FilmDayton Festival is full of films, workshops and exciting special events; here's what events are in store for audiences as part of the Festival. Get your All-Access pass to catch all the action; or order your single tickets to enjoy these special events now.
WYSO Screenless Screening: Community Voices (Saturday, August 24, 11 AM – The Neon) - Join WYSO for a Screenless Screening of radio stories produced in the 2013 Community Voices Training Course.
Seth Gordon profiles a financial aid officer with a surprising background
Amy Harper tells the story of Willie Round, a young man trying to beat the odds
Kijin Higashibaba reports on what federal budget sequestration means for local Headstart programs
Venita Kelley explores the meaning of cultural heritage
Nicole Richter introduces us to the founders of Southwest Ohio Young & Poly, a group for Dayton's growing polyamorous community
Jocelyn Robinson takes us to Yellow Springs in the Civil Rights era
Ron Rollins takes us on a bear hunt in one of the Five Rivers MetroParks
David Seitz profiles the World House Choir, a new choral group singing for social change
Steven Siff looks at the history of the Dayton Dragons
Lauren Shows explores AMSR, a "brain tingling" triggered by certain sounds
Renee Wilde takes us to the Hartman Rock Garden in Springfield
Have you heard the new ReInvention Stories? After Community Voices, make plans to head over to ThinkTV for a workshop with filmmakers Julia Reichert and Steven Bognar on Storytelling in a Transmedia World. They'll be talking about the next generation of storytelling incorporating film, radio, Web and more (using their experience with ReInvention Stories as a launching point).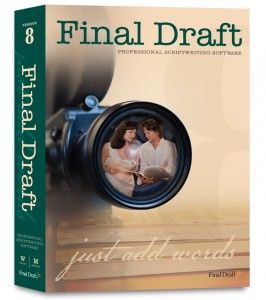 Pitch It! (Saturday, August 24, 6 PM – Gillly's) - Think you've got a golden idea for a film or TV show? This is your opportunity to prove it. Drop $5 in the hat and pitch your movie in two minutes to a panel of industry experts. The winner takes home a cash prize and a copy of the screenwriting software Final Draft. This lively event is fun for audience and aspiring filmmakers alike – join us in the party atmosphere with cash bar and great food provided by Ovations.  Pitch your story to industry professionals in this "American Idol"-style format; you'll get great feedback and maybe walk away with the big prize. Hosted by Niki Dakota, WYSO 91.3-FM music director; Sponsored by Final Draft.
Pitch It! is immediately followed by the Festival Party (Saturday, August 24, Gilly's) - You've seen the films, you've participated in the Q&A and panel discussions and you've heard some great pitches. Food, drink, music and fun are the order of the evening – have a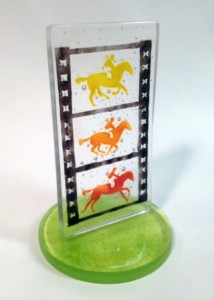 great time as we celebrate the local film industry. Featured filmmakers will be there, the bar will be pouring, and a DJ will be keeping you moving all night. (Note: To Pitch It! and the Party is a combined ticket – with one ticket you may attend either or both events.)
FilmDayton Awards (Sunday, August 25, 8:00 PM, The Neon) –  Every year, the FilmDayton Festival showcases films and filmmakers from across the globe and with local connections. With the 2013 Eichelberger FilmDayton Awards, we're thrilled to continue with the popular FilmDayton Awards designed to honor talented Miami Valley residents who choose to offer their skills, creativity, innovation and support to the local community. Join us to celebrate these artists and advocates who make our film community strong. This year, we honor Jud Yalkut, Andy Copp and the Levin Family Foundation. As part of the FilmDayton Awards, the winning shorts filmmakers will also be acknowledged.
Google+