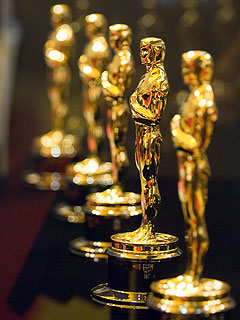 Oscar nominees
have been announced
, and we're all buzzing with who might take home a statue. FilmDayton invites you to join us for Dessert with Oscar. The emphasis on this Oscar Watch Party is PARTY! You'll catch all the action on multiple screens (including a BIG screen from
Aaron's
) while you mix and mingle with friends, film lover and filmmakers from across the region. Play our games, win our prizes, get some food and drink, bid on silent auction prizes, mingle with your friends and don't miss a bit of the awards action! This fundraiser for FilmDayton will be a full night of fun celebrating all things Oscar!
Where: The Venue on Third (905 E. Third Street, Dayton)
When: Sunday, February 24, Doors open 7 PM; Ballots must be turned in by 8 PM
Cost: $20 FilmDayton Members, $25 Nonmembers, $50 VIP tickets
Your ticket includes:
* A champagne toast to kick-off the festivities;
* Oscar Bingo with fun prizes;
* Themed desserts representing the Best Picture nominees from local chefs;
* Cash bar;
* Silent Auction with prizes big and small;
* Cast your ballot to pick the winners ($5) – winner to receive a cash prize!;
* Great time with area film lovers;
* Support of FilmDayton in our mission to support the local film industry.
Get your tickets NOW!
Check back in February for more information on our dessert chefs and great silent auction prizes