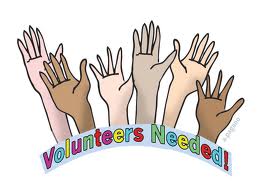 Be a part of the 2013 Eichelberger FilmDayton Festival! The 5th annual festival will be a major step forward for FilmDayton as we develop as a submission-based festival. We'll accept short films from across the globe for consideration, as we raise the bar for our festival's level of quality, creativity and standing in the film community. But that means a lot more work, and we need your help!
We are asking for dedicated volunteers to help make the festival a success! In the early stages, we are looking for volunteers to:
  Review Submitted Films
  Ad Sales / Sponsorships
  Feature Programming
As we get closer to the festival, we will also seek volunteers for:
Photography/Video
Ushering
Merchandise Sales
Hospitality
Photo / Video Team
Copy Writing
Marketing / Public Relations
Party Planning
Film Tracking
Workshop / Professional Development Sessions
Sharing your talents as we build up the FilmDayton Festival for the 2013 Eichelberger FilmDayton Festival will be exciting and fun! Plus, in appreciation for your help, volunteers will be listed in the program and will be invited to attend the Filmmaker Meet and Greet Party as our guest.
If you would like to be considered for the film review committee, email David Temmesfeld at davefilmguy@me.com.
If you are interested in volunteering in another capacity to support this year's festival, email Megan at MCooper@filmdayton.com with your name, interest and contact information.
We'll have a volunteer meeting on Wednesday, April 3 at 6PM at ThinkTV.
Thanks for being a part of it!