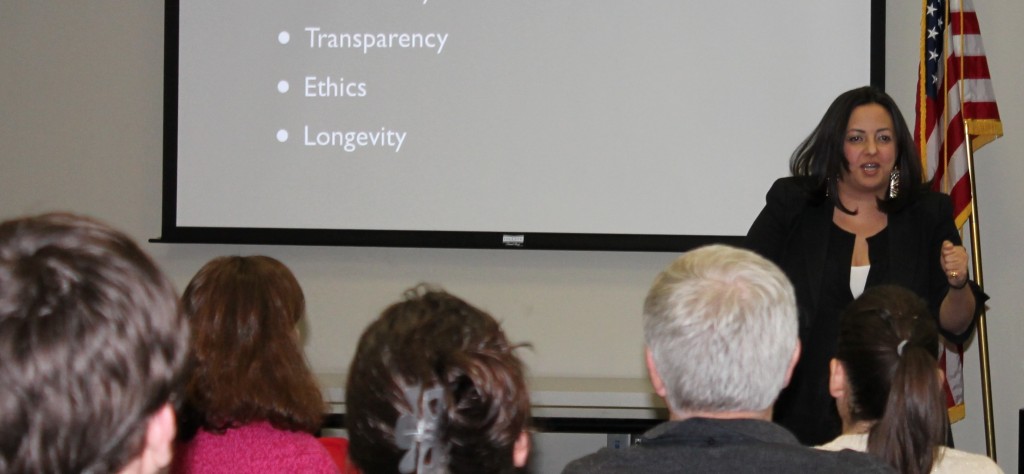 This is a two-day workshop that you can take for the full weekend or focus on your particular medium. Part 'master class' and part intensive professional development workshop, you'll benefit from Marisha Mukerjee's curriculum that will guide you toward a finished script; you'll share your ideas, get professional feedback and strengthen your writing.
WHERE: Red Oak at the Hook Estate: 1231 Hook Estate Dr., (off Philadelphia Dr.) Dayton, OH 45406
COST: $75/day or $130 for the full weekend. FilmDayton members get $10 off day rates or $20 off full weekend registration.
RSVP: Due to the interactive nature of this course, seating is extremely limited. Register online now.
Students will need to come equipped with:
A laptop with screenwriting software installed (free programs can be suggested)
A story/concept to write about (completed scripts are welcome to further develop, but are not required)
Before the course, you'll receive access to a reading list – please review the provided scripts and prepare any suggested assignments before the class
FilmDayton provides lunch and snacks with your registration.
*************************************************************************************************************

Saturday, March 9: TV WRITING 101 – Sculpting the One-Hour Drama: 10 AM – 6 PM


We are in the midst of a golden age of television, led by groundbreaking series like HBO's The Sopranos and The Wire, Showtime's Homeland, and AMC's Breaking Bad and Madmen. By studying and breaking down these samples we will further look at what makes a great TV Show and how to sculpt your own original idea.

In this class, we will examine the process of pitching, outlining, and writing a TV pilot, from the development of the premise and outline, to brainstorming the series. Students will come out with a workshopped concept and characters, as well as a one-page summary of their pilot, also known in the business as a "Sherwood."

Materials will be available in advance of this class.

*************************************************************************************************************

SOLD OUT Sunday, March 10: ADVANCED FEATURE WRITING – Structuring the Feature Drama (Thriller/True Story) 9AM – 6 PM

This advanced workshop will guide students to complete the story step outline and key pages for their feature. Students will examine the creative challenges of creating memorable characters, while maintaining strong narrative structure. Students will also explore and break down the structures of various critically and commercially successful films. In the end, students will leave with a completed step outline, and will have the chance to workshop pages for their opening, first act break, mid point, third act break, and finale of their film.

All in all, this class will provide a foundation for participants to have a fully fleshed out idea and a roadmap to complete their finished full-length feature.

The presentations of your work will receive extensive peer workshopping. Students will need to provide their own laptop and screenwriting software. Downloadable software can be suggested in advance.

Materials and preparation assignments will be distributed in advance of the class.

**************************************************************************************************************

About the instructor:

Marisha Mukerjee holds a Master of Arts in Art History from the University of St. Andrews in Scotland and a Masters in Writing from Northwestern University focused on Screen and Stage.  She also has a diploma in filmmaking from Le Femis, Paris, France.  She co-produced the feature film The Grind as well as countless festival clad shorts and was post-production coordinator for Elisabeth Murdoch's production company, Shine International.  Marisha was the Head of the Film Faculty and Associate Director of the International Summer School of Scotland, and taught Screenwriting at Northwestern. Previously she has worked as a Feature Location Manager for Vertigo Films and Finelight films UK, and worked as a Development Executive for Ashridge Films UK in India. Marisha is co-founder of Relief Productions Theater Group and Madrina Films.  She currently works in Development at Cineflix Studios in LA as a Development Coordinator/Executive Assistant to Miura Kite, previously Head of Development at Playtone, now EVP of Cineflix Studios. Marisha helped spearhead the first FilmDayton Festival and helped start their education program. Currently Marisha is also a writer/playwright. She is currently producing on a web series called Some Assembly Required starring Mallory Moye (Hart of Dixie), recently had her current play on Thomas Paine read at the Goodman Theatre in Chicago, and is head of FEMPIRE an all female development group in LA. She is currently working on several television projects (by night of course!).

HOW TO GO:
Classes may be purchased individually ($75/$65 FilmDayton Member) or as the full weekend ($130/$110 FilmDayton Member). If you need to check your membership status, please call Megan at 937-554-0031. Checks may be made out to FilmDayton and sent to:
FilmDayton
22 E. Fifth Street
Dayton, OH 45402
Please include the student's name and if there are any special dietary needs.
For your convenience, you may also purchase your seat for the class online ($2.00 Web fee charged/day).
---
Saturday, March 9: Writing for TV 101, 10AM – 6 PM