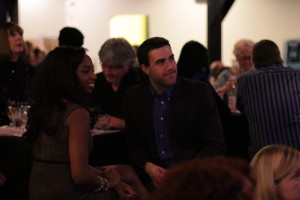 Thanks to everyone who came out for a great time at Dessert with Oscar. Approximately 100 people filled the space at The Venue on Third for Oscar Bingo (congrats, winners!), tasty desserts, flowing drinks, and some friendly competition as we checked off our ballots.
Special thanks goes out to the generous donors of our silent auction prizes and to the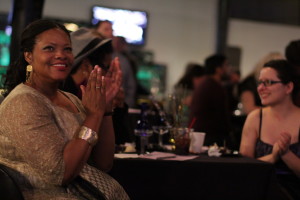 wonderful chefs who created desserts themed after our best picture nominees. Thanks to Baked., J. Gumbo's – UD, Ovations Food Service, Scratch Event Catering, and the Sinclair Community College Culinary Competition Team for their wonderful desserts themed after our best picture nominees and to Ghostlight Coffee who kept us caffeinated through it all.
Than
ks also to Aaron's who provided the big screen TV to catch all the action!
Most important – thanks to YOU for coming out to celebrate film with us and celebrate our exciting local community of filmmakers and film lovers. Make plans to join us next year on Sunday, February 23 for another great time supporting the work of FilmDayton in the community!