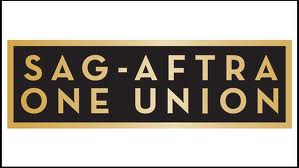 Don't forget to register for this SAG-AFTRA WORKSHOP!
PLEASE NOTE THE TIME CHANGE FOR COLUMBUS! THIS IS NOW FROM 6-8 P.M.
Working with Professional Performers on your ULTRA LOW BUDGET Feature Film and Short Films.
A Workshop presented by SAG-AFTRA Ohio-Pittsburgh Local.
Yes, you can afford to use professional actors in your low budget feature film! There is a contract for every budget level. Feature films made for under $200,000 are covered under the SAG-AFTRA Ultra Low Budget Agreement – come find out how easy it is to work with this contract. We also have simple agreements that you can sign to use professional actors in your short films and webisodes as well!
WHO: Filmmakers who want to work with SAG-AFTRA and Equity actors.
*NOTE: A separate workshop is being held for SAG-AFTRA members on these dates.
WHERE:
CINCINNATI:
MARCH 26th, 2013
7:30-8:30 P.M.
Greco's Restaurant
Longworth Hall
700 W. Pete Rose Way
Cincinnati, OH 45203
COLUMBUS:
MARCH 27TH, 2013
6:00 – 8:00 P.M.
Gateway Film Center
1550 North High Street
Columbus, OH 43201
This free workshop presented by Kathy Byrne (Director TV/Theatrical– SAG-AFTRA Chicago) is provided as a service to educate and strengthen Ohio's filmmaking community and to highlight the benefits and ease of casting professional actors.
SPACE IS LIMITED! Please RSVP by Friday, March 22nd to Kim Davis at Kim.Davis@sagaftra.org.
QUESTIONS? 513.579.8668