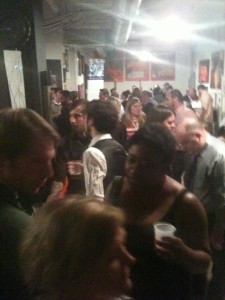 UpDayton, a local initiative to attract, retain and showcase young talent is throwing a party. First, they're throwing a
Summit
where participants can take an active role in discussing ideas to make the community stronger and then volunteer to be a part of the change in our growing community. But after all that work, they're throwing a party and they're looking for your help.
The after-party for the Summit is an opportunity for approximately 200 people to celebrate great work and the community. Local art will be featured.
The organizers are reaching out to incorporate our vibrant film community, but they acknowledge it's not the perfect venue. They say, the "goal is to promote local artists and provide a fun entertainment venue for the night. The films will be in the background, with a DJ doing his/her own thing, so we realize it is not an ideal viewing situation for a filmmaker. Hopefully they will catch some people's attention and get the artists some recognition." Films will be screened via projector on a large wall.
Are you a media artists with short films that can add to a party atmosphere without the use of sound? Are you interested in participating? If so, contact Alexandra Bohler – ajbohler@gmail.com or
(312) 590-2546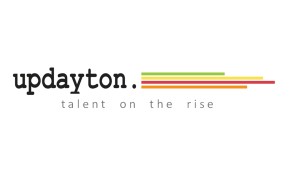 Details:
Friday, April 19, 6-11 PM
111 E. 4th Street (the old Hammerjax)
Deadline to Submit: April 12
No Pay – Can sell DVDs if appropriate
**FilmDayton reprints announcements and cast/crew calls as a service to FilmDayton members and the local community and takes no responsibility for information contained within. Postings on this page do not imply endorsement.**