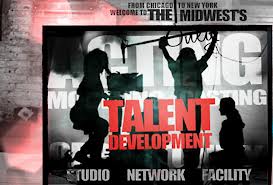 Are you an experienced filmmaker looking for a way to support the next generation of talent in our community? Want to work with some talented kids and help them put together a reel? Want to get paid for a few days or work in a summer camp environment?
Maybe you're new to the film industry and you just want the opportunity to be on set and be a runner. There's room for you at the Act Out film camp, too. Learn more below and apply if interested!
Act Out Talent Studio is proud to announce that we are holding a film camp for young actors to gain the most in-demand screen acting skills in the business. The camp will be held over the course of two weeks beginning on July 22, 2013 through August 2. The last 3 days of the camp, July 31 – August 2, will be all about putting new skills to work in front of the camera. We are looking to shoot pieces in the following mediums:
Short Dramatic Film
Short Comedic Film
Music Video
TV Presenter/Host spots
We are looking for 5 great crews to work with the 63 campers and some local pro actors in producing pieces that will help these campers acquire top quality marketing materials.
All applicants should submit a reel via web-link or by dropping off a DVD at the Studio along with a resume of experience.
We are looking for director/editors, dp/gaffers and utility swings for each crew. We will look at crews as a group and individually.
Compensation is in the form of a stipend and will follow a rubric based on experience and skill level.
While pre-production can be done in flexible blocks prior to and during the camp, production days are fixed for July 31 – August 2, 2013. All crews will have access to camper's families for extras if need be.
Crews will have 10 days to cut all their projects in preparation for a camp screening event.
If the camp is full, we will have 28 students from 14-17, 21 students from 10-13 and 14 students from 7-9.
We are also looking for 10 PA's to assist in the various duties on set.
Please send all resumes and reel links to info@actouttalentstudio.com