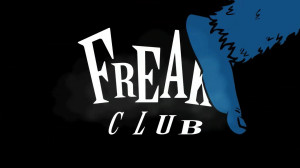 Fun, Film and Food
– Join us for our first ever Director's Cut party generously hosted at the famous Tree House owned by Tommy and Lisa Routsong.  Meet the film makers and see a special preview of the Dayton produced web series Freak Club releasing this fall while enjoying wine and heavy hors d'oeuvres.
 Attendees will be contacted about the exact address and parking instructions a few days before the party.
Join us to support FilmDayton and our new Web series – Freak Club!
What's the Director's Cut?
In film lingo, the Director's Cut is a special edited version of a project that fully represents the director's vision. For reasons including time or theme or distribution, maybe the film had to be edited down. But the director's cut leaves all the good stuff in and keeps the creative vision of the director in tact.
In FilmDayton lingo, the Director's Cut is your chance to see the inner workings of the creative vision. A special fundraiser to support the year-round work of FilmDayton, the Director's Cut takes you behind-the-scenes for conversations and show and tell with the creative film forces in our vibrant community.
DIRECTOR'S CUT PARTY! (Volume 1)
Theme: Freak Club at the Tree House
Date: Monday, September 23, 2013, 6-8 PM
Cost: $50 per guest.
Limit: 40 guests
$30 of each ticket is a tax deductible donation to FilmDayton, a nonprofit 501(c)(3).
See the trailer now and join us for so much more on the 23rd!