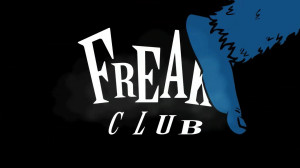 The web series is a quickly growing form of online media and content delivery challenging traditional entertainment forms like movies and television. As more and more people use online platforms to watch episodic programming (Netflix, network shows, etc), independent artists are creating their own new shows to be exclusively viewed online. FilmDayton has added their collective talents to the mix with the creation of an original web series – "Freak Club."
FilmDayton is a nonprofit dedicated to supporting the Miami Valley and the region's growing film community through education, professional development and programming. In 2011, volunteers from the organization wanted to pull together their collective resources and demonstrate some of the skills they had gained. The idea of a Dayton-based, original web series took root.
The project began as a contest where writers were invited to "pitch" story ideas to a panel of industry experts at a Film Connections event in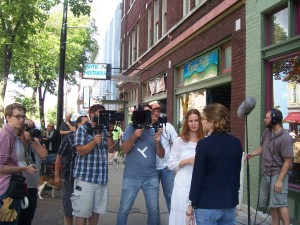 October 2011. Alexandra Grizinski of Springboro submitted the winning concept and was paired with professional scriptwriter, Nichol Simmons to develop the idea into a full six-episode script. The duo took months to strengthen the script and develop the idea until it was ready for production in summer 2012. See a blog from series co-writer Alexandra Grizinski (now working in L.A.) about her journey.
Beyond the basic goals of a traditional web series, "Freak Club" was designed to support the mission of FilmDayton. From the early stages, the goal was to create an atmosphere for education and mentorship; volunteers were able to rotate through multiple jobs on set to get a broad experience and professional filmmakers volunteered their time to work alongside aspiring filmmakers. For three weeks in August 2012, FilmDayton brought together a great cross-section of the amateur and professional filmmaking community to participate in every aspect of production (location scouting, casting, crew work, editing, etc).
After two years of writing, developing, filming and editing this freaky little web series about a couple of paranormal misfits is ready to be released to the public this month.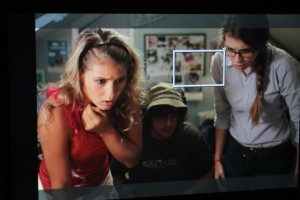 The Story of "Freak Club":
Friends Morgan and Baxter are the founding members of the Dayton Paranormal Society at Erma Bombeck High School. They are less-than-affectionately referred to as the "Freak Club" by resident mean-girl Oliv and her clique. However, when Oliv starts experiencing her own spooky phenomenon, there's nowhere to turn but to the freaks. Morgan and Baxter agree to help Oliv explain the unexplainable, and they begin to discover more spooky secrets around the city and school as they recruit more members to the "Freak Club."
How to See It:
Tickets are available now to a special fundraising event – the Director's Cut – hosted at the famous tree house home of TR and Lisa Routsong on Monday, September 23. Episodes of "Freak Club" will be shown in advance of the public release and attendees will mix and mingle with professional filmmakers from the "Freak Club" set. Tickets are $50 in advance and available at filmdayton.com/directorscut. The Director's Cut is an exclusive event to support the mission of FilmDayton.
FilmDayton hosts the monthly networking and educational meeting Film Connections on Tuesday, September 24 at ThinkTV (110 S. Jefferson Street) at 7PM. Film Connections are free for members and only $5 for nonmembers. The September meeting will be a sneak peek of the series and a conversation about the web series as a model for filmmakers.
"Freak Club" will be released to the public Thursday, September 26 (YouTube, Facebook.com/FilmDayton). with the last "freaky" episode scheduled to air on Halloween.