You've heard the buzz, but where did this come from?
David Nocenti offers a history lesson on what led to the creation of Giving Tuesday. Just a decade after President Lincoln declared the last Thursday in November a national day of "Thanksgiving and Praise," department stores created what would become Black Friday as the kickoff to the holiday shopping season. Fast forward to 2005, and internet retailers created Cyber Monday. In 2010, in an effort to keep dollars supporting local businesses, American Express launched Small Business Saturday. And just this year, the Black Friday madness crept into "Grey Thursday."  With the desire to focus on community over consumerism, Giving Tuesday was launched last year.
In honor of Giving Tuesday, FilmDayton welcomes your generosity to support our ongoing programs of education, entertainment, arts and community building. As the nonprofit dedicated to growing our region through film, it's through the support of our members and partners that we are able to host our many events and work to attract more production to the region.
We're here because of you. You – our filmmakers, friends, community partners – make what we do possible. Truly a community initiative, the festival, boot camps, and workshops don't happen without so many volunteers and donors. We're so proud to have you're support and excited that you're proud to be a part of FilmDayton.
So – on Giving Tuesday, how can you be involved?
Make a donation! You're support is tax deductible and makes it so we can grow our programming for a stronger festival, a more comprehensive film commission, and continued engaging educational opportunities. If you believe in what we're doing and you want to share $10, $25 or $100 this season – we'll make sure that we keep up the great programming in 2014!
Tell a Friend! If you like what FilmDayton has been doing in the community, tell a friend. We've got a web site, Facebook page and Twitter account so people from far and near can keep up with what's happening.
Show up! We believe in the great talent of our local film community. Keep an eye out for local filmmakers and support them at their previews and screenings. Come to the FilmDayton Festival to support great local film and celebrate our creative community.
Provide Feedback! We're always working to grow our programming in a way that best serves the community. If you've been to one of our Film Connections (or you're interested in attending) – take our survey to say what you want to see next year.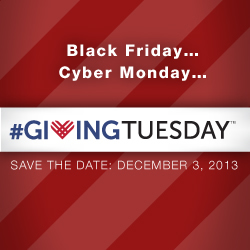 THANK YOU for being a part of the FilmDayton community. As we head to the end of 2013, we know that it's through our volunteers and donors that we've had a record year! We appreciate your support, thank you in advance for your giving, and look forward to continuing to work with you next year.