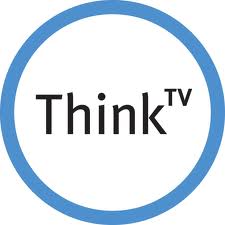 CET/ThinkTV will be joining 9 other PBS stations around the country for the third annual PBS Online Film Festival (http://www.pbs.org/filmfestival). The PBS Online Film Festival aims to bring short independent films to their national audience utilizing all the PBS video platforms – desktop, mobile, Roku, Apple TV, Xbox and YouTube. For Dayton, it represents an opportunity to showcase the amazing work being done by our local filmmakers.
The theme for the 2014 Film Festival is "Watch Us Surprise You". They are looking for short films, 3-15 minutes in length, that are both thought-provoking and entertaining. All submitted films will need to be cleared for streaming and YouTube. From the local entries (Cincinnati/Dayton area), they will be choosing the top 5 to represent CET/ThinkTV stations and submit them for consideration in PBS Online Film Festival.
Specifications for entries are as follows:
Text:
REQUIRED: Film Title (60-character max including spaces)
REQUIRED: Short Description  (90-character max including spaces)
REQUIRED:  Long Description (400-character max including spaces)
REQUIRED: About the filmmaker(s) (1000-character max including spaces)
REQUIRED: Suggested keywords/topics/genres
OPTIONAL: Any extra text you can provide about the film
Images:
REQUIRED: high-res image to represent film (at least 640×360 px)
REQUIRED: high-res photo of filmmaker(s)
Links:
OPTIONAL: Link to filmmaker(s)'s sites/social media
OPTIONAL: Any other relevant links
Video:
DNxHD 145 or ProRes 422 (Proxy)
Video: 1920x1080i / 29.97 fps / 4:2:2
**We know these are demanding specifications. Please do your best. If you cannot meet the specs, let us know and we'll work with you.
Submissions can be sent to/dropped off at:
ThinkTV
Attn: PBS Online Film Festival
110 South Jefferson Street
Dayton, Ohio 45402
Additionally, entries can be submitted electronically via Dropbox or similar application to filmfestival@publicmediaconnect.org.
Deadline for submissions to CET/ThinkTV for consideration are:
In-person drop off : 5pm Monday, March 3, 2014
Postmarked: March 3, 2014
Online: March 3, 2014