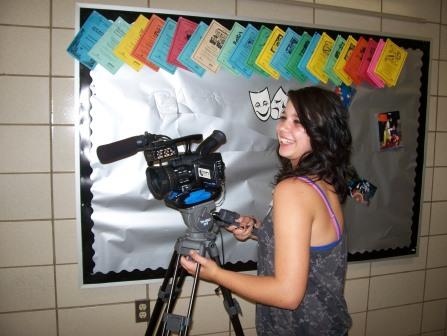 FilmDayton is part of a new regional initiative to empower crowd funding for arts projects. Our popular weekend boot camps provide students a crash course in writing, shooting and editing their own films. However, we can't get to every school and many teachers have asked us for the opportunity for them to learn the types of things our instructors teach.
Enter the "Teach the Teachers" filmmaking boot camp! We are excited to offer a summer weekend experience for teachers, youth leaders and educators to learn about how to make their own short film and incorporate filmmaking into their curriculum. But we need your help to make it happen.
For every dollar donated – the Montgomery County Arts and Cultural District will match with a dollar. Your $10, $20 and $50 donation goes so much farther to make this a reality!
You believe in an exciting and vibrant film community – you can be a part of supporting teachers as they instill the creativity and critical thinking of filmmaking in their curriculum.
Thanks!
Check out our project HERE!