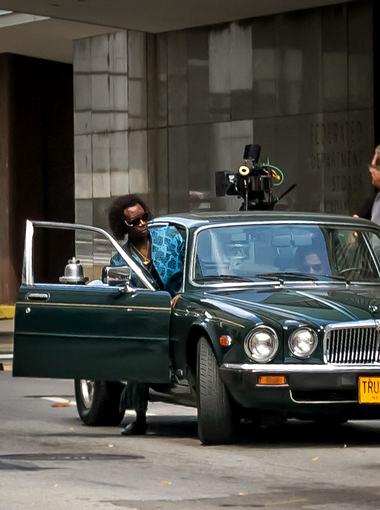 Another Ohio movie completed shooting this month in the Buckeye state due to the Ohio Motion Picture Tax Credit. This Miles Davis project has been talked about for years, but after Don Cheadle raised over $343,000 on Indiegogo, he then brought his project to Cincinnati this summer.  Cheadle makes his directorial debut with "Miles Ahead," which is set in 1979 New York, when Davis was ending his 5-year "quiet period" out of the public eye. In the script, co-written by Cheadle, Davis recruits reporter Dave Brill (played by Ewan McGregor) to retrieve a recording stolen from the musician's home.
 Don Cheadle is both in front of and behind the camera and could be spotted around town  dressed as jazz icon Miles Davis, and McGregor, playing a long-haired Rolling Stone reporter, hopping out of a Jaguar, in front of the Cincinnati Bell building at 209 W. Seventh St., which, in the film, will represent CBS headquarters in New York in 1979.
Don has a wig, but Ewan has his own long hair. He grew it out for the part," explained Dan Wagner, a producer of the film.
Keith Klein, Cit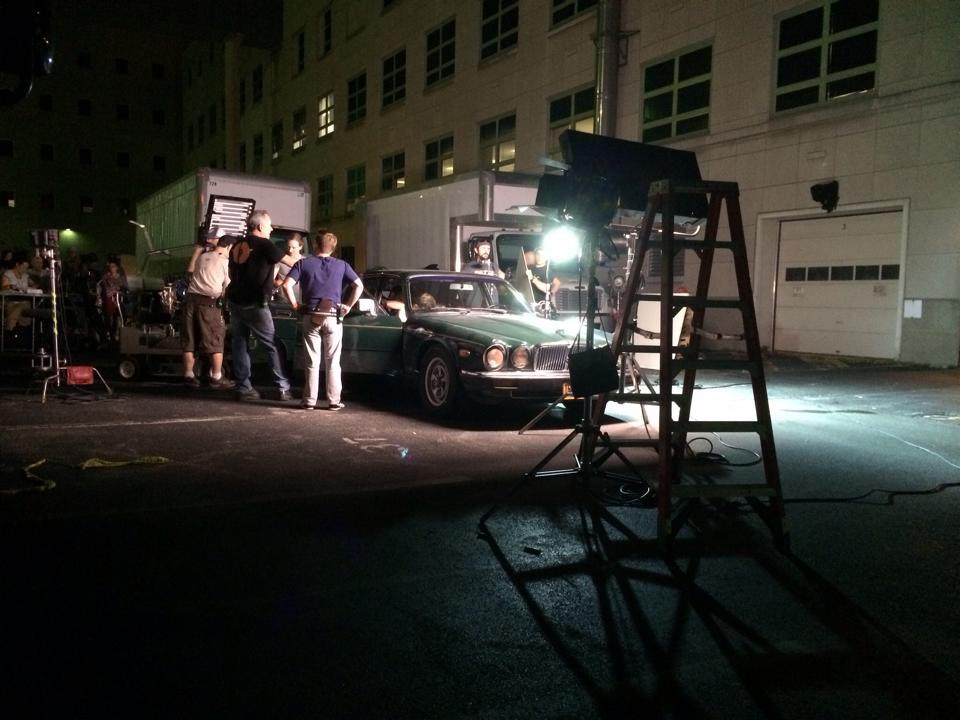 y Hall's "film liaison", spent a couple of months working with Cheadle's scouts and our Police Department to arrange a shoot in the old City Jail. He shared the following photo's, exclaiming, "it was so much fun to finally see it come together last night!"
Karri O'Reilly, a line producer for several major movies  and a FIlmDayton board member explains the incentives are relatively new and only are given after a production company can prove that they have spent the money and provided jobs.
"We were one of the very last states to announce one," she said" "That's good and that's bad. That's good because we were able to learn from the mistakes of other states."
Recently Ohio doubled its tax incentive to lure production companies to the area – a major reason why Ohioans are seeing major motion pictures roll in.
She said getting big time Hollywood movies to come to Ohio should be heralded as a win for the area.  "Filming in the community makes the community a little sexier."
O'Reilly said a single movie can employ hundreds of locals. She recalled what made shooting scenes in Ohio unique.
"When we were doing "Carol" in Cincinnati, Kate Blanchett would walk down the street and go get coffee. That doesn't happen every day and that is an exciting thing."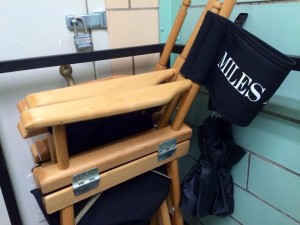 O'Reilly says this year has been a banner year for the state of Ohio in major film productions. Including the Don Cheadle movie, four major movies will be set in the Buckeye state this year.