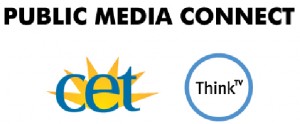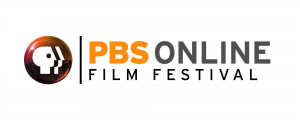 ThinkTV16, ThinkTV14 and CET
Seeking Independent Films from Local Filmmakers
Submitted Films will be Nominated to be Featured in the PBS Online Film Festival
Dayton, OH; March 4, 2015 – Today, Public Media Connect (PMC),ThinkTV16/WPTD, ThinkTV14/WPTO in greater Dayton and CET/WCET in Cincinnati, announced a call for entries for short films from local filmmakers. The films submitted will be nominated for inclusion in the fourth annual PBS Online Film Festival. The PBS Online Film Festival showcases powerful stories from filmmakers across the country and reaches an engaged audience. Dates for the 2015 PBS Online Film Festival and the featured films will be announced at a later date.
PMC is the regional partnership of ThinkTV in Dayton and CET in Cincinnati. PMC operates three multichannel public television stations providing programming and educational services in the greater Dayton and Cincinnati region.
Since the PBS Online Film Festival's launch in 2012, the festival has featured diverse films from PBS member stations, Independent Lens and POV. Collaborations with public television producers, including the Center for Asian American Media, Latino Public Broadcasting (LPB), National Black Programming Consortium (NBPC), Pacific Islanders in Communications (PIC), Wisconsin Media Lab and Vision Maker Media have also been included. The PBS Online Film Festival has attracted more than one million video streams and more than 100,000 votes over the first three years.
All PBS Film Festival submissions must be received by 11pm Tuesday, March 17. Submissions can be sent electronically to FilmFestival@PublicMediaConnect.org. You can also mail or drop submissions off at:
ThinkTV
Attn: PBS Online Film Festival
110 South Jefferson Street
Dayton, Ohio 45402
-or-
CET
Attn:PBS Online Film Festival
1223 Central Parkway
Cincinnati, Ohio 45214