Do you have a film that you want to submit to a festival? Then this is the Film Connections for you.
Come join us and learn the ins and outs of the festival circuit. You will learn best practices for submitting your film to any festival as well as great tips for marketing and dealing with festival submissions. Just submitting your film is not enough. Don't waste you money and time by not being prepared. Join us this Tuesday and learn how you can have a better chance of getting your film into the most festivals possible.
We have 2 festival directors and an award winning filmmaker who has had his films in over 200 festivals.
Kat Steele is the Executive Director of CFF Productions and City Producer of the 48 Hour Film Project in Cincinnati. As a founder of CFF, she has overseen the operations of the Cincinnati Film Festival since it's inaugural year in 2010. Dozens of filmmaking teams participate in the international timed filmmaking challenge, the 48HFP in May, and CFF programs over 100 films from around the world yearly in its September program.

http://www.cincinnatifilmfestival.com/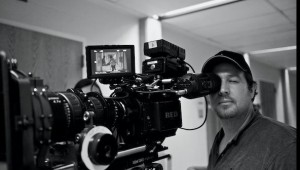 David Temmesfeld is the Festival Director for FilmDayton Festival.
He has also been a local filmmaker for the past 15 plus year. He will talk about the process of submitting films to a festival as well as judging them for a festival and what festival directors are looking for to program their fests.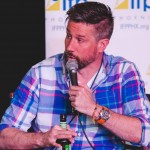 Jason Tostevin is a filmmaker in Columbus and founder of Hands Off Productions, an independent studio.
He has written and directed television commercials, documentaries, broadcast series and brand videos, but he is best known for his short narrative work. In 2010 he directed and produced 'Stones,' which screened at Cannes. In 2013 he wrote and directed "Til Death' (audience choice, FilmDayton Festival), a horror comedy that was the most awarded short ever out of Columbus until his next short, I Owe You, which was eventually named indie film of 2014 by Cinema Constant.
His newest film, A Way Out, stars Hollywood legend Robert Costanzo.