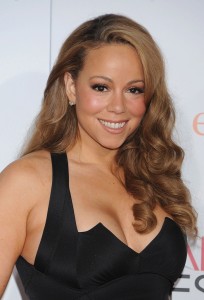 Another major motion picture  will be shooting in the region beginning in October.
"Melody & Mistletoe," directed by Mariah Carey and returning executive producer Brad Krevoy and Motion Picture Corporation of America. (MPCA was here in 2013 filming, "The Christmas Spirit"). Executive Producers Stella Bulochnikov, Jonathan Axelrod, Alan Ett, Eric Jarboe and Kevin Connor also join the team.
The made-for-TV movie will air on the Hallmark Channel on Dec. 19 at 8 p. ET.
Tuesday's announcement is the latest in a string of motion pictures choosing to film in the Tri-State.  The film commission last week announced production for "Marauders" starring Bruce Willis will begin in Cincinnati at the end of September.
*Those interested in being an extra, please send an email to: OHXextras@gmail.com
**Those who are local union crew who interested in applying for employment, send a resume to: OHXunioncrew@gmail.com.
***Non-union crew should send resume to: OHXnonunioncrew@gmail.com.