Cultivating Filmmakers and Growing Local Filmmaking!
As part of the mission of FilmDayton to cultivate, educate, support and promote our film community, we are thrilled to host an annual film festival that has become a popular destination for film lovers, film makers and audiences looking for a great weekend.
The Eichelberger FilmDayton Festival showcases locally connected films, the "best of the fests" and great short and feature films submitted from across the country and around the globe!
Quality films and hometown hospitality meet in Dayton where filmmakers and audiences get to watch, discuss and learn, about the art, craft and business of Film.
Tickets $10
3 Event Pass $25
All Access pass $75
Ticket are now available for the 2015 Festival online.
All films shown at The Neon
FRIDAY Oct 23
5:00 Opening Party & PITCH IT!
Dayton Convention Center
Hear a state of the commission update from FilmDayton and then stick around for Pitch It – back for its 7th year! If you have a screenplay, teleplay, book, web series, short film or idea for a movie or TV show you'd like to sell, here's your chance to "pitch it". This exhilarating and unique event allows contestants 2 minutes to pitch their best ideas to a panel of judges made up of agents, producers, managers and screenwriters in a constructive and friendly environment.
Winner takes home a $1,000 cash prize to help them kickstart their project. This lively event is fun for audience and aspiring filmmakers alike – join us in the party atmosphere with appetizers and a cash bar.  This is free and open to all!
If you'd like to pitch, please sign up here.
7:30 Krisha- Audience & Grand Jury Award winner from South by Southwest 2015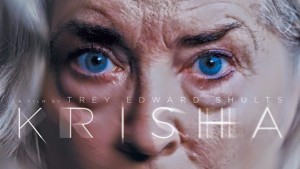 A claustrophobic horror movie that unfolds over one hot, sweaty Thanksgiving Day in Florida, where Krisha, a painkiller-addled, ex-alcoholic teetering on the edge of the wagon, reunites with her estranged and leery family members for the first time in years.
9:30 Flick My Clip- a showcase of comedy shorts curated by Ryan Singer
2015 Flick My Clip 8 – 

a showcase of comedy shorts

curated by Ryan Singer

In the Beginning – Matt Davis
Henry's Kitchen – Henry Phillips
Christmas Carl – John J. Randall
Hashtag Feminist – Mat Alano-Martin
Man and Wild Animal Reunite After Five Years – The Canestero Brothers
Forever Alone – Hunter Roberts
Marlboro – Edward Dinzole
Floss – Jeremy Johnston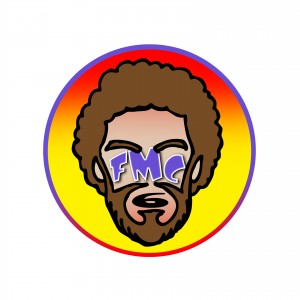 Gluten Cyborg – My Friends & I
No Time To Explain – James Crawford
Staring at Trees – Ryan Singer
Arach No! – Alex Mangen
The Box – Jeff Hutchinson
Genie – Secret Grampuh
So Spicy – Frankie Quinones
What a Nice Party – Matt Ingebretson
Young Love – Aaron Klinger
Booty Call – Pillow Fight
Letter C – Zach Sherwin
1700's Flame War – Sasquatch
Still Open Case Files – WOMEN
Gangster Party Line – Brent Weinbach
Closing Credits – Ryan Singer w/music from Motel Beds

11:45 Seven Hells – A feature film that collects seven of the biggest horror/comedy short films from the world's most prestigious horror festivals (including winners from NYC Horror, Screamfest, HorrorHound, Shriekfest and more) … and brings them all together in the perfect laugh-and-scream Halloween movie.
SATURDAY, Oct 24
11:00 High School Shorts Block – 90 minutes
No Love in Loveland-11:43 min-Directed by Dean Parker, OH
Bittersweet defeat- 4 min- Directed by Jack Campise, OH
Better Than Baghdad-5:45 min- Directed by Reid Hildebrand, VA
Adolescence-3 min- Directed by Brandon Evans, KS
It's Really Odd-5 min- Directed by Elisabetta Diorio and Josh Leftwich, TX
I am Alex-9:10 min- Directed by Oliver Levi-Malouf, Australia
Brainstorm-6:19 min- Directed by Mihir Shah, NC
Across the Road-5 min- Directed by Ken Rogers, TX
Resonant-4:40 min- Directed by Sanders Evans & Shantel Winslow, VA
Where I left-6:30 min- Directed by Tristan Surman, Canada
Confetti-4:23 min- Directed by Eli Hall, Elizabeth Cassell, Rico Vigliotti and Tilden Lexa, VA
Breaking Character-12 min- Directed by Saunder Boyle & Will Jones, VA
Anxiety-2 min- Directed by Kiersten Myers, CA
Black Noise-3:21 min- Directed by Evan Obrien, TX
The Prelude-5 min- Directed by The Prelude, CO
When I Grow up-2 min- Directed by Zack Hosseini, GA
12:30 Workshop to be held at ThinkTV:   Understanding Union Contracts
Making movies is big business. And where there is big business, the workers unite to form unions. Above the Line (individuals involved with creative side: actors, producers, directors) and Below the Line (individuals who perform the physical production of a given film including editing). Understanding what's expected and what contracts to use and who to contact demystified.

Click Here to Get Tickets
1:00 Shorts Block 1

Repeater-20:25min-Directed by Wade Vanover  Oscar-nominee David Strathairn (Lincoln; Good Night and Good Luck) stars in this honest portrayal of a father and son struggling to relate after years apart. Haunted by an Appalachian culture of stoic repression, they attempt to reconcile fleeting masculinity in the wake of abandonment. Over an afternoon of firing rifles, tensions rise from subtext to forefront in one moment of violent catharsis. Adapted from Christ Offutt's short story, "Target Practice."
The Unknown Country-12 min Directed by Alex Cook  With the recent death of their foster parent, two brothers choose to live independent of society, struggling to sustain their volatile relationship.
The Cheerleader-15 min Directed by Katherine Kat   As Jim's wife and kids go on a long vacation, he is left to fend for himself. When he gets invited to a coworker's party, his life takes an unexpected turn.
The Two Rickies-6min-Directed by Juan Ramire   On the eve of an amateur boxing match that could lead to her turning pro, Ricki Gomez, is visited from her estranged father who is trying to make an attempt to get back into her life. A former boxer himself, Ricky Gomez, searches to do something good to show his love for his daughter, but what he views as an act of love is an act of betrayal which leads to a distasterous outcome.
The Advanced Technological Regression of Nestor Talbot-10:36 min Directed by Craig Erpelding  Nestor Talbot has his hands full when his future self travels back to the present using a time travel app. His goal, to save a relationship that present-day Nestor has no interest in saving. Unfortunately, a clown and quirky pet shop clerk get caught in the mix.
Doug-13 min Directed by Tom Fordham  A story of friendship between a troubled little boy and his imaginary friend as they struggle to accept a new member into their family.
breakage- 12:11 min Directed by Steve Parys  A friend's enthusiasm about her new boyfriend causes Ally Kent to revisit her own relationship with Frank Brown, the love of her life.
2:30 THINK TV  Panel: Call Your Lawyer- what to know before you start filming
Learn about forming a corporation, financing, copyright, trademarks, crowdsource funding and more.


Jeff Senney – Pickrel, Schaeffer, and Ebeling
Federal and State Taxation, Business and Securities Law
Rob Hassman – Freund, Freeze & Arnold- Cincinnati/Northern Kentucky Office
Copyright and Trademark law in the Entertainment Arena

3:00 Akron - Benny, a college freshman at the University of Akron, Ohio meets a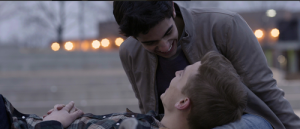 nd falls for fellow freshman Christopher at a football game. With the support of their families and friends they embark on a new relationship. But a tragic event in the past involving their mothers soon comes to light and threatens to tear them apart. Akron is a moving family drama and a sensitive young adult love story of two young men falling in love in the Midwest and their will to overcome the most painful of truths.
5:00 Ohio Shorts Block
A Way Out- 13:48 min Directed by Jason Tostevin  When aging gangster Vick risks it all to quit the life, he discovers his young protege has been keeping a secret of his own — one that plunges them both into a deadly cat and mouse game over the course of one car ride.
Restoring a Stearman PT 13D Kaydet Aircraft-10:18 min Directed by Kenneth LaRock  A Stearman PT-13D Kaydet was recently restored at the National Museum of the U.S. Air Force. This aircraft is now on display in the museum's World War II Gallery, where it will be used to represent flight training during the war as part of an expanded Tuskegee Airman exhibit.
Furious Saint Jack and Otter, Alone-5:57 min Directed by Ethan Roberts  A lonely young man rhythmically narrates his leap from isolation to ecstasy when he meets a beautiful stranger at a bar. Juxtaposing self-consciousness and fear with the joy of liberation, Furious Saint Jack & Otter, Alone dynamically explores the visceral, breathless poetry of a sudden romantic connection.
Static-8:56 min Directed by Anthony Chamber  A man on his last breath hires a young house sitter in order to complete one final task.
Advection-12:10 min Directed by Tim Baldwin  While deciding on whether they should retire or keep fighting, four B-Level superheroes get attacked by their archenemy
Aprils Way-7min Directed by Robert Nyerges (Oakwood Native)  A Korean store owner grapples between protecting his family and salvaging their family business amidst the looting of the 1992 LA riots.
Vinyl-24:17 min Directed by David James  A terminally-ill twenty-something attempts to track down a vinyl record that holds sentimental value.
A.I Toilet-10:45 min Directed by John Lipartito  A young affluent man moves into a new high-rise apartment only to be tormented by the room's sentient toilet. A.I Toilet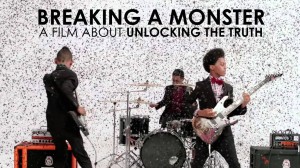 7:30 Breaking a Monster – Rolling Stone calls this a Must-SEE
BREAKING A MONSTER chronicles the break-out year of the band UNLOCKING THE TRUTH, following 13-year-old members Alec Atkins, Malcolm Brickhouse and Jarad Dawkins as they first encounter stardom and the music industry, transcending childhood to become the rock stars they always dreamed of being.
9:30 Sunny in the Dark-A reclusive family therapist craving the solitude of an exclusive downtown loft doesn't realize that he's not the only person living in the same space.
SUNDAY, Oct 25
12:00  Workshop- Funding Your Film
Doug Lodato  raised approximately $800,000 after graduation, from private investors, and made a film which lost nearly every penny. He learned from this experience, and has studied film finance models as he has directed and produced. He raised over $5 million privately and combined this money with subsidy programs in North America to substantially increase the cash flow of the film TICKET OUT, without diluting equity or selling rights. Doug will speak to the budgeting process, and to typical financing avenues: industry as represented by the studios, industry as represented by foreign pre-sales, private equity via Information Memorandums, and potentially cutting-edge subsidy/equity possibilities. He will offer his opinion as to what types of films have, in the past, represented the best entrees into the industry for young film makers.
1:00 Shorts Block 2
Dream Writers 25:32 min Directed by Nathan Bach & Dalton Lilley  The job of writing dreams is already complicated, but after an office shakeup, recently promoted Sam and his underachieving best friend, Quinn, are forced to team up with Russell, a new employee who's just desperate for friends. As the group struggles to become a team, their headhunting boss, Hartman, and the narcissistic golden boy, Sullivan, are hell bent on sabotaging their efforts.
A Song for Manzanar-18 min Directed by Kazuko Golden  In the 1945 Manzanar Japanese American Internment Camp a young mother, Sachie, is driven to instill hope in her playful son while trying to communicate with her sister and family who still lives in Hiroshima.
Little Dreams-15min-Kevin Schillinger  Mark is young dad, recently divorced from his wife Lisa. His ambition got in the way of being a good dad and husband. With only a few days left before Emma leaves, Mark is forced to decide whether he will become the father he should have been.
Within-22.5min- Directed by Robert Joseph Butler   Jacob, a hopeless Detroit romantic looking for love in the digital era. After miserable dates, he looks for life's meaning through a series of philosophical readings on synchronicity. But Jacob can't seem to get anything right. His life goes on a downward spiral that includes being disconnected from society and even family, being trapped at his dead end job at a coney island, and failing to find the right woman.
BROTHERS-12:17 min- Directed by Cameron Brunt  A young man has to make the ultimate choice when he joins his older brother on a one off bank heist.
Hollow Bodies 10:30 min Directed by Andrew Garcia  A stream-of-consciousness account of a man that attempts to reconnect with his niece during the aftermath of a crisis.
3:30 The Gospel According to Charlie- The Gospel According to Charlie concerns the gay outsider artist Charlie Van Ness. Over the course of eight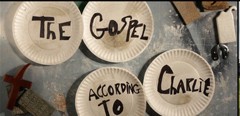 years, we see Charlie's journey from creating whimsical heart, lip, star, and penis-shaped sculptures out of fiberglass and resin to creating installation art to carving mythical stories into hundreds of stone tablets. The documentary is the story of Charlie's personal transformation as he grapples with the intent of his artistic expressions and the purpose of his life. How can Charlie's evolution as an artist be explained? What demons drive him to destroy over thirty years worth of his artistic output? Director David Bussan's narration guides us through scenes. His observational commentary acts as a counterpoint to Charlie's life on his brother's farm.
Preceding the feature  Nightsong – Ohio Made Short -Nightsong tells the story of Kevin Hall, a music journalist who's devotion to his career has put immense strain on his personal life. Kevin doges his next interview to travel to Appalachia to interview Lester Ervin, a once-renowned folk musician who peaked in the 1960's. The film examines how the choices we make affect our lives. Though Kevin's journey, we contemplate man's capacity for change and explore one's need for connection: ro our land, to our past, and to one another.
5:30 Becoming Bulletproof - A documentary about the making of an original Western film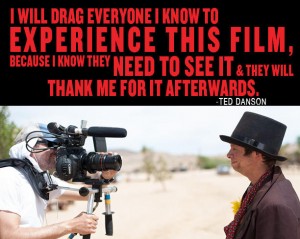 called, Bulletproof. Bulletproof features actors with and without disabilities who meet every year at Zeno Mountain Farm (ZMF) to write, produce, and star in original short films. Founded by two brothers and their wives, Zeno Mountain Farm's philosophy is to create a truly inclusive community that builds genuine friendships that transcend stigma and stereotypes. For them, their films aren't about making a statement; "It's all about making awesome movies."
Inside the whirlwind filmmaking process of mastering lines, pushing through take after take, and grappling with high expectations, "Becoming Bulletproof" chronicles the genesis of a riveting film and a personally and socially transformative experience. The film captures the essence of artistic expression through vibrant human bonds and powerful insights. As one of the actors says: "I do not want pity because I have a disability, I just want to be understood. I want disability to have a seat at the table in pop culture."
7:30 Western the hometown premiere of Sundance Documentary directed by Bill & Turner Ross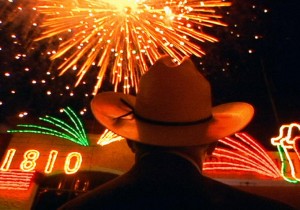 In his classic novel A Tale of Two Cities, Charles Dickens famously wrote "It was the best of times, it was the worst of times." That line sums up the story of Western, the latest film from Bill and Turner Ross, a documentary destined to become a classic itself. Eagle Pass, Texas, and Piedras Negras, Mexico, two towns on opposite sides of the border have shared a harmonious history until the specter of cartel violence threatens to divide them.
In Eagle Pass we meet Martin Wall, a fifth-generation cattleman, and Chad Foster, the longtime mayor. Defined by self-determination with livelihoods as old as the desert around them, both cowboy and lawman are stripped of life as they know it by forces beyond their control.
With their ravishing signature verité, brimming with metaphor, the Ross brothers have crafted a contemporary story of idyllic harmony suddenly shattered, of darkness on the edge of town. Aptly titled, Western is both a modern take on a classic cinematic tradition and a timely examination of life on the American frontier today—all the more potent because it is true.
9:30 Wrap Party  – Taste Measures Cafe