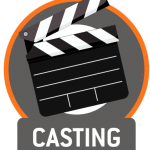 Dayton Area and surrounding communities. Short Film.
Production Dates: January 14th-17th
Audition Date: December 14th
Short Film Directed by Phil Wiedenheft
Contact: beforeknownas@gmail.com
Before Known As is a dramatic short film that centers on two protagonists at very different points in their lives. The first is Caleb, a young man who has just escaped a botched crime that left his brother dead and who now has to go into hiding. The second is Robert, an older man returning to his old home in search of a chance to heal old wounds.
The film will be shooting in January 14-17th in a variety of Dayton-area locations.
CALEB WOLF. 20s, Male. Lead Role. He is filled with panic and guilt throughout the story. He is in hiding and his time alone has given him plenty to think about all that he's done and all that he's going to do. One of the main focuses of the story is his quest to change who he is. Must be willing to grow and shave a beard/stubble and receive a haircut on screen.
ROBERT PENN. 50s and older. Male. Lead Role. Robert is a shell of a man. He walks with his head low and in a constant state of fear of what is around him. He has many quiet scenes but the role requires an actor who can convey the intensity of these scenes through body movement and their physicality throughout.
SEYMOUR. Middle-aged and older. Male. Co-Lead. Seymour is a friend of Caleb's and is helping him get out of town. He is angry but also nurturing, two feelings that are often countering each other within the same scene. He walks with a limp but doesn't feel the need to use a cane.