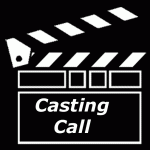 Reality is a thriller/suspense short film about a boy who struggles to determine between dream and reality while kidnapped by a psychopath. To be filmed around the Dayton area by the youthfilmmaker.com podcast hosts. Written and directed by award-winning filmmaker Christian Gentry, this short film has been works for two years.
Please contact for more information and dates.
JAY – White male. Ryan's dad, needs to look 38-45. Not clean shaven (optional).
MARY – White female. Younger looking parent of Ryan, needs to look 35-40.
DOUG'S DAUGHTER – White female. Young, looks to be 12-14.
RYAN – White male. Looks 13-15.
If interested in auditioning for "Reality", contact Christian Gentry at: email: christianwgentry@gmail.com cell: 937-301-9350