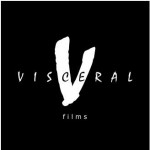 Visceral Films in association with Land of Illusions and BAO Productions, announce a screenplay competition for an upcoming feature film to be produced in 2016. This competition is being held worldwide to allow the best voices in the genre to be heard.
SCRIPT GUIDELINES
– submissions must:
1. Be among the Horror genre (horror-thiller, horror-comedy, horror-romance, etc..)
2. Have a great 3rd act- best short and with a "hook"
3. Be between 70 and 90 pages
4. Be written in English
5. Follow industry standards and be submitted electronically in Adobe Acrobat (.pdf) or Final Draft (.fdx) format.
6. Contain a cast of 5-6 people as main ensemble (with mixed gender, nationalities and ages)
7. Visit
Land of Illusion Horror Theme Park
(click on the upper left hand icon "1/18" to see all locations) and make sure your story contains as many of the following specific locations and props as possible:
– Killer Klown House (Spinning Tunnel, Chain Link Maze, Grain Silo)
– Temple of Terror (Claustrophobic/Suffocating Tunnel, Waterfall, Swinging Bridge over pond, Dropping Ceiling)
– Voodoo Bayou Shanty (Back wood Louisiana (feel) waiting line area, Taxidermists scene, Wild Boar by the swamp, Chain Saw man goes mad)
– Dr. Psycho's Haunted Estate (built in 1834) (Grave Yard scene, Butcher Wheel, Laboratory, Cremation scene)
– Middletown Haunted Trail (Area 49, Underground Tunnel, Cherry Hill, Headless Horseman, Torture Room, Vampires Nest, Animal Slaughter House)
– Zombie Sniper Patrol (5 Ton Military Trucks, Zombies going wild at Marina Scene, Deadly Camper/Camping Site, Missing Military Truck in Lake)
– Demon Drop (40 Foot Drop to Death)
– Stage of Rage (Concert on the Stage of Rage)
– Voodoo Lounge (Out of control drunk teenagers)
– Creepy Café (What you don't know you are eating might kill you)
– Front Entrance/Ticket Booth (Signage, lights, and murals)
CONTEST RULES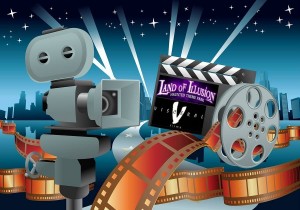 1. Screenplay must be original work of the author(s)- multiple authorship is allowed. If selected, salary/fees and credit will be split equally among authors
2. No corrected pages or additional pages will be accepted after the screenplay has been entered
3. There is no cost to submit a screenplay
4. No limitation to number of screenplays submitted per author
5. Author(s), must be at least 18 to submit a screenplay. Those under the age of 18 may submit, but only with a signed consent by a parent/guardian.
6. Not following the script guidelines or contest rules may be cause for disqualification
SUBMISSION
All entries must be sent to contest@visceralfilms.com  to be received no later than midnight (Eastern Standard Time) on Sunday, January 31, 2016
WINNING WRITER
1. Will have their story produced, be credited, and paid for their efforts
2. Will have a "first look" deal with Visceral Films for future projects
3. Be announced on Monday, February 15, 2016.
CONTACT
For more information on the competition, contact Scott Wohlstein (
) or Rich Uber (
)- no phone calls please.