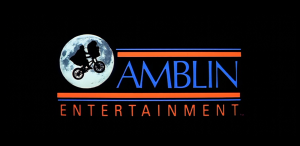 Steven Spielberg's Amblin Entertainment is hosting open casting calls for the role of EDGARDO in the film, The Kidnapping of Edgardo Mortara. Online video submissions are also accepted. The production is casting a boy age 6-9.
"So far, incredibly talented boys have auditioned. As we continue the process of finding Edgardo, we are holding additional open calls to make sure we're seeing every possible candidate for the role. We look forward to coming to various cities and can't wait to see who we find."

If you know of a boy within your community/circle of friends/family who seems like a good fit (no prior acting experience necessary) – PLEASE SHARE!

CASTING NOTICE:
"EDGARDO" – BOY, age 6-9. Unique & very challenging part for a truly special, curious & intelligent boy w/a mischievous streak who appears to be Jewish & Italian. The story deals w/the complexity of an extremely intelligent & gifted child's situation – his desire to return to his family & the faith of his ancestors, pitted against his ability to learn the Catechism & engage w/the Pope on a level far beyond his years (not looking for any kind of Italian accent).
No prior acting experience necessary. There are NO fees to attend casting calls or to submit online. Any such claim is fraudulent & should be reported at once.
INTERESTED? THERE ARE TWO WAYS TO SUBMIT:
1. ATTEND AN OPEN CALL IN PERSON* (select cities below)
2. SUBMIT ONLINE** (see below)

*It's best to attend a casting call in person to meet our Casting Directors (child must be accompanied by an adult). This is the ideal way for your child to be considered & for our casting team to get to know him!
**NOTE: Several Casting Directors are covering this project, per overall CD Ellen Lewis (Nina Gold in UK). We're all on the same team! If you've already auditioned for this role, it's not necessary to resubmit.

 This is the closest one to Dayton:
CHICAGO OPEN CALL
SUN, FEB 12, 2017
10:00 AM – 5:00 PM
Bernard Weinger JCC,
300 Revere Dr
Northbrook, IL 60062

If attending a casting call is impossible, submit online at
https://www.castittalent.com/TKOEM.
Email inquiries: childcastingsearch@gmail.com