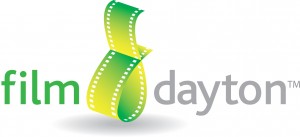 Board of Trustees
President, Shaunn Baker, WorldStage Media
Treasurer, Shaun Yu, WDPR
Secretary, David Temmesfeld, Freelance Filmmaker
Allyn Conway, ACG, Inc.
Kathleen Hartshorn, Physis Films
Keith Klein,  City of Dayton
Karri O'Reilly, Filmmaker
Lyric Rillera, The Write Place
Jeff Senney, Pickrel, Schaeffer and Ebeling
Frank Steele, SteeleTech Productions
Advisory Council
With the FilmDayton Advisory Council, we're striving to continue to be responsive to the community. Our Council members represent us in the region to help strengthen our reach and grow our resources. Council members bring us feedback from the greater community and share ideas and opportunities for growth. The Advisory Council members share their varied backgrounds and experiences to help FilmDayton remain relevant and in service to multiple constituent areas.
Mr. Bryan Bucklew,
Greater Dayton Area Hospital Association
Mr. Steven Bognar,
Filmmaker
Ms. Selena Burks,
Filmmaker
Dr. Linda Caron,
Wright State University
Ms. Neenah Ellis,
WYSO 91.3FM
Mr. Ryan Levin,
Levin Service Company
Ms. Idotha "Bootsie" Neal,
Wright Dunbar, Inc.
Mrs. Barbara O'Hara,
Community Leader
Ms. Julia Reichert,
Filmmaker
Mr. Ron Rollins
Dayton Daily News
Mr. Chris Schutte,
Greater Springfield CVB
Mr. tt Stern-Enzi,
Film Critic
Mr. Michael Webber,
Mainsail Production Services