Sept 27th – FilmDayton's 10 Anniversary Celebration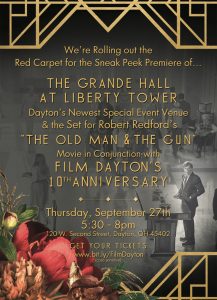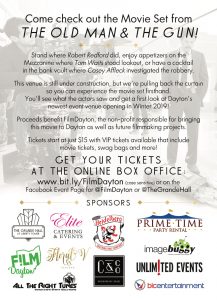 Celebrate with us!  Get your tickets here!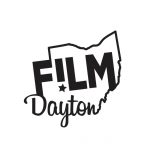 We bring together local filmmakers, students and fans at monthly "Film Connections" meetings. We continue to train and grow our local talent and crew to encourage new filmmaking in the Dayton area. FilmDayton originated from the DaytonCREATE effort to foster the growth of the "creative class" and strengthen the local economy.FILM DAYTON is advancing the art, craft and business of film in the Dayton region.
As a full-service nonprofit film commission we are dedicated to creating jobs and economic growth by promoting and supporting movie production in the Miami Valley.
REGIONALLY CONNECTED FILMS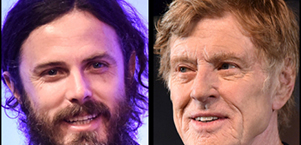 A crime drama starring Robert Redford and Casey Afflack.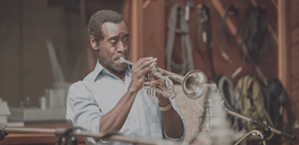 An exploration of the life & music of Miles Davis.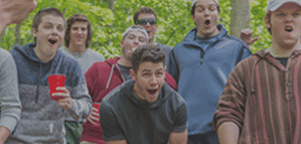 Fraternity drama produced by James Franco and starring Nick Jonas.

CASTING CALL FOR SHORT FILM RIVERA
FILMING DATES:  June 1st, 2nd & 3rd.

FilmDayton is pleased to present a locations database to better serve the needs of filmmakers looking to use the backdrop of the Miami Valley for productions.

The following resources are provided as courtesy. FilmDayton in no way endorses these vendors, we just are aware they have been engaged in local film endeavors.
MOTION PICTURE

TAX CREDIT
As of July 1, 2016 there's $40 million in Ohio rebates available!
All Eligible Expenditures will be Credited at 30%
UPCOMING EVENTS
It's our annual show & tell event! Email or bring in any short video that you want to screen during the meeting.
It's FREE for FilmDayton members, $5 for guests & non-members.