FILM CONNECTIONS
FILM CONNECTIONS is the monthly social gathering for filmmakers and film lovers. Typically hosted on the 3rd Wed of the month, Film Connections offers tips and hints to strengthen skills, critical perspectives on film genres, screenings of films connected to local filmmakers or networking among aspiring and professional filmmakers.
It is FREE for Film Dayton members and only $5 for non-members.
NEXT FILM CONNECTIONS:
Wed, Jan 19th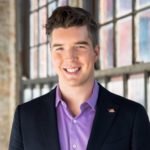 7-8:30pm
Baxter Stapleton- The Making of an HBO Special
Hear from this Dayton Filmmaker, as he shares a short film, a music video and a behind the scenes look at making an HBO Special.
Focus- Your film projects