Cultivating Filmmakers and Growing Local Filmmaking!
As part of the mission of FilmDayton to cultivate, educate, support and promote our film community, we are thrilled to host an annual film festival that has become a popular destination for film lovers, film makers and audiences looking for a great weekend.
The Eichelberger FilmDayton Festival showcases locally connected films, the "best of the fests" and great short and feature films submitted from across the country and around the globe!
Quality films and hometown hospitality meet in Dayton where filmmakers and audiences get to watch, discuss and learn, about the art, craft and business of Film.
Tickets $10
3 Event Pass $25
All Access pass   $75
Ticket are now available for the 2015 Festival online.
All films shown at The Neon
FRIDAY Oct 23
5:00 Opening Party & PITCH IT!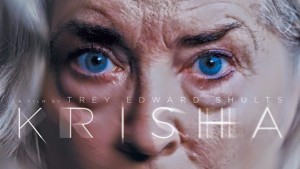 7:30 Krisha- Audience & Grand Jury Award winner from South by Southwest  2015
A claustrophobic horror movie that unfolds over one hot, sweaty Thanksgiving Day in Florida, where Krisha, a painkiller-addled, ex-alcoholic teetering on the edge of the wagon, reunites with her estranged and leery family members for the first time in years.
9:30 Flick My Clip- a showcase of comedy shorts curated by Ryan Singer

11:45 Seven Hells  – A feature film that collects seven of the biggest horror/comedy short films from the world's most prestigious horror festivals (including winners from NYC Horror, Screamfest, HorrorHound, Shriekfest and more) … and brings them all together in the perfect laugh-and-scream Halloween movie.
SATURDAY, Oct 24
11:00 High School Shorts Block – 90 minutes
No Love in Loveland-OH
Bittersweet Defeat-OH
Better Than Baghdad-VA
Adolescence–KS
It's Really Odd-TX
I am Alex-Australia
Brainstorm-NC
Across the Road-TX
Resonant-VA
Where I Left-Canada
Confetti-VA
Breaking Character-VA
Anxiety-CA
Black Noise–TX
The Prelude-CO
When I Grow Up-GA
12:30 Workshop: Understanding Union Contracts
1:00 Shorts Block 1

Repeater, The Unknown Country, The Cheerleader, The Two Rickies,
The Advanced Technological, Doug , Breakage
2:30 Panel: Call Your Lawyer- what to know before you start filming


3:00 Akron - Benny, a college freshman at the University of Akron, Ohio meets a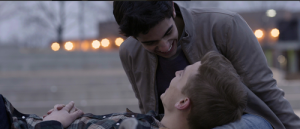 nd falls for fellow freshman Christopher at a football game. With the support of their families and friends they embark on a new relationship. But a tragic event in the past involving their mothers soon comes to light and threatens to tear them apart. Akron is a moving family drama and a sensitive young adult love story of two young men falling in love in the Midwest and their will to overcome the most painful of truths.
5:00 Ohio Shorts Block
A Way Out –  For aging gangster Vic, a ride with his upstart protege becomes a twisted game of cat and mouse when both killers discover the other has been keeping a deadly secret.
Restoring a Stearman PT 13D Kaydet Aircraft
Furious Saint Jack and Otter
Alone
Static
Advection
Aprils Way
Vinyl
A.I Toilet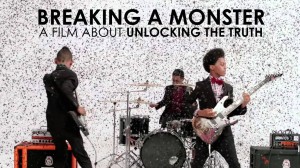 7:30 Breaking a Monster – Rolling Stone calls this a Must-SEE
BREAKING A MONSTER chronicles the break-out year of the band UNLOCKING THE TRUTH, following 13-year-old members Alec Atkins, Malcolm Brickhouse and Jarad Dawkins as they first encounter stardom and the music industry, transcending childhood to become the rock stars they always dreamed of being.
9:30 Sunny in the Dark-A reclusive family therapist craving the solitude of an
exclusive downtown loft doesn't realize that he's not the only person living in the same space.
SUNDAY, Oct 25
1:00 Shorts Block 2
Dream Writers- 3 twenty-somethings who write dreams… and aren't very good at their job.
A Song for Manzanar
Little Dreams
Within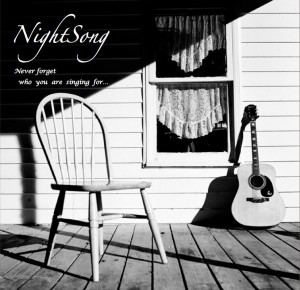 Brothers
Hollow Bodies
3:30 Nightsong – Ohio Made Short -Nightsong tells the story of Kevin Hall, a music journalist who's devotion to his career has put immense strain on his personal life. Kevin doges his next interview to travel to Appalachia to interview Lester Ervin, a once-renowned folk musician who peaked in the 1960's. The film examines how the choices we make affect our lives. Though Kevin's journey, we contemplate man's capacity for change and explore one's need for connection: ro our land, to our past, and to one another.
The Gospel According to Charlie- The Gospel According to Charlie concerns the gay outsider artist Charlie Van Ness. Over the course of eight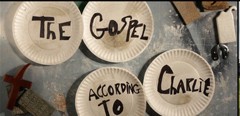 years, we see Charlie's journey from creating whimsical heart, lip, star, and penis-shaped sculptures out of fiberglass and resin to creating installation art to carving mythical stories into hundreds of stone tablets. The documentary is the story of Charlie's personal transformation as he grapples with the intent of his artistic expressions and the purpose of his life. How can Charlie's evolution as an artist be explained? What demons drive him to destroy over thirty years worth of his artistic output? Director David Bussan's narration guides us through scenes. His observational commentary acts as a counterpoint to Charlie's life on his brother's farm.
5:30 Becoming Bulletproof - A documentary about the making of an original Western film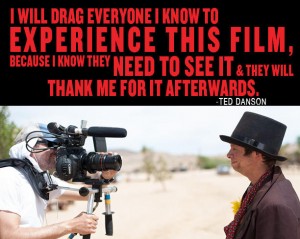 called, Bulletproof. Bulletproof features actors with and without disabilities who meet every year at Zeno Mountain Farm (ZMF) to write, produce, and star in original short films. Founded by two brothers and their wives, Zeno Mountain Farm's philosophy is to create a truly inclusive community that builds genuine friendships that transcend stigma and stereotypes. For them, their films aren't about making a statement; "It's all about making awesome movies."
Inside the whirlwind filmmaking process of mastering lines, pushing through take after take, and grappling with high expectations, "Becoming Bulletproof" chronicles the genesis of a riveting film and a personally and socially transformative experience. The film captures the essence of artistic expression through vibrant human bonds and powerful insights. As one of the actors says: "I do not want pity because I have a disability, I just want to be understood. I want disability to have a seat at the table in pop culture."
7:30 Western the hometown premiere of Sundance Documentary directed by Bill & Turner Ross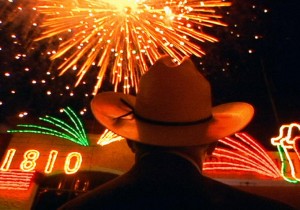 In his classic novel A Tale of Two Cities, Charles Dickens famously wrote "It was the best of times, it was the worst of times." That line sums up the story of Western, the latest film from Bill and Turner Ross, a documentary destined to become a classic itself. Eagle Pass, Texas, and Piedras Negras, Mexico, two towns on opposite sides of the border have shared a harmonious history until the specter of cartel violence threatens to divide them.
In Eagle Pass we meet Martin Wall, a fifth-generation cattleman, and Chad Foster, the longtime mayor. Defined by self-determination with livelihoods as old as the desert around them, both cowboy and lawman are stripped of life as they know it by forces beyond their control.
With their ravishing signature verité, brimming with metaphor, the Ross brothers have crafted a contemporary story of idyllic harmony suddenly shattered, of darkness on the edge of town. Aptly titled, Western is both a modern take on a classic cinematic tradition and a timely examination of life on the American frontier today—all the more potent because it is true.
9:30 Wrap Party – Tasty Measures Cafe- just west of the Neon.
---
---
2014 FILMFEST SCHEDULE OF EVENTS:

FRIDAY:
7PM The Infinite Man * Neon
9PM Flick My Clip * Neon
SATURDAY
12PM International Shorts * Neon
12:30PM Life to Narrative * ThinkTV
2PM Give to Live the Movie * Neon
2:30PM Comedy in TV/Film * ThinkTV
4PM Ohio Shorts Block * Neon
7PM Zero Motivation * Neon
9:00PM Pitch It! & Party * Gilly's
SUNDAY
12PM The Critic's Perspective * ThinkTV
12:30PM U.S. Shorts Block * Neon
2:00PM Auditioning for Actors * ThinkTV
3:15PM Stomping Ground * Neon
5:30PM This Time Next Year * Neon
8PM  FilmDayton Awards*Neon
Three Spotlights: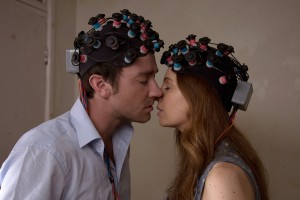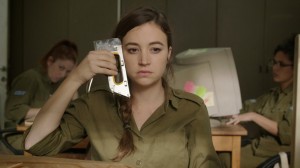 Friday, August 22, 2014, 7:00PM at The Neon Theater
The Infinite Man:  Directed by Hugh Sullivanan
The Infinite Man 

is a time travel comedy-romance about a man whose attempts to c

onstruct the ultimate romantic


weekend backfire when his quest for perfection traps his love

in an infinite loop. T

his hit from the 2014 SXSW Film
Festival has something for everyone!Saturday, August 23, 2014, 7:00PM at The Neon Theater
Zero Motivtion: Directed by Talya Lavie
Israeli director Talya Lavie, Zero Motivation tells the story of young female Israeli soldiers serving in the human
resources unit of a remote desert military base. Told in three sections, the film explores how the trials of
young female adulthood are complicated by serving in a dysfunctional military office. This film, which premiered
at the 2014 Tribeca Film Festival ,won the festival's Best Narrative Feature award as well as the Nora Ephron


prize for outstanding female directors or writer.

Sunday, August 24, 2014, 5:30PM at The Neon Theater.
This Time Next Year: Directed by Jeff Reichert and Farihan Zaman
Directed by Jeff Reichert and Farihah Zaman (with additional photography by local filmmakers Julia Reichert and


Steve Bognar), the documentary 

This Time Next Year tells the story of a community banding together to support each
other after the devastation that Hurricane Sandy brought to Long Island Beach, New Jersey. Both directors will be


present for a Q&A after the screening.

____________________________________________________________________________________________ FEATURES:

Saturday, August 23, 2014, 2:00PM at the Neon Theater.


Give to Live the Movie: directed by Justin de Leon
The topic of aid to Africa has long raised controversy, pitting skeptics against idealists, pairing rock stars with politicians,
conjuring images both true and inaccurate. This film hopes to explore the controversy by inviting answers to pressing
questions.

 Give to Live, a documentary film, explores charitable giving and foreign aid and its effects in Africa by
examining the psychological effects of giving and receiving, the economic impact of charity and foreign aid, and the social
effect of compassion. This project was filmed in the United States, Kenya, and Tanzania and aims to foster critical
conversation 

and thoughtful 

action.

 Sunday, August 24, 2014, 3:15PM at the Neon Theater.
Stomping Ground: directed by Dan Riesser
Ben & Annie are a young couple on a weekend trip to Annie's small North Carolina hometown. At the local bar they run
into Paul, a charming old friend of Annie's, and Ben learns something he never knew about his girlfriend: She believes
in Bigfoot. In fact, she and her friends used to 'hunt' for the creature when they were kids. 

Before Ben knows it, he's
off on an impromptu Squatchin' trip deep in the Carolina backwoods. Amidst the Squatch calls, campfire stories and
beers, Ben quickly realizes that Paul may have an ulterior motive in bringing Annie to the woods. And something else
out here seems to be after her as well. Everyone but Ben thinks it's Bigfoot. But it can't be, can it? After all, Bigfoot isn't
real…

Stomping Ground

is a

microbudget relationship dramedy/horror hybrid feature by television producer & first time
feature director Dan Riesser. Stick around for a Skype Q & A with the director.______________________________________________________________________________________________
OHIO SHORTS BLOCK : (Saturday, August 23, 4:00-6:30PM –  The Neon)
FilmDayton is Ohio Proud! We're ready to show off our regional talent with a dedicated Ohio Shorts screening.
Ohio Shorts Line-Up:
Short Enough?

: Directed by Darr Reitknecht- 2 min. A Cut on being rejected.
I Owe You: Directed by Mike McNeese- 13 min. Father-to-be Cam owes his perfect life to his estranged friend Todd.
But when Todd shows up one night with a body in his trunk and calls in the debt, Cam must choose between
an awful trip into darkness and having his own terrible secret revealed.
Thicker than Water: Directed by Zach Lorkiewicz- 10 min- As college application deadlines are approaching.
Brynn Fellow goes through an identity crisis when her parents reveal that she is not, in fact, adopted.

Solomon

:Directed by Travis Bogosian- 9 min. A chain of events that triggers the kidnapping of a young man.
A short film about love and violence.
Lirium: Directed by Gregory Kennedy. 14 min.  Waking up in a strange field, Paul struggles to piece together in
his memory where he is; or what happened and why. Discovering clues to help connect the puzzle of a heist
gone wrong

, Pau

l hopes that it isn't too late to correct his mistakes.
The Ghost: Directed by Jennifer Enskat- 7 min.  A Guy is haunted by a Ghost so he seeks help from his Doctor


to rid himself of the terrifying experience. Over time, he realizes this is no ordinary Ghost.

The Truth Lies: Directed by Dion Lack. 16 min. The truth is in the eyes of the beholder.

Soul Stealer

: Directed by Shawn Spitier-9 min. Samantha Ortiz, a Marine combat photographer embedded with
a Female Engagement Team, believes her imagery can change the tides of war. Her beliefs are put to the test
when a Taliban Sniper ambushes her unit.
 Sinner Victim Saint

:

Directed by Moses Flores- 19 min. Upon meeting a stranger at his wife's funeral claiming
to have supernatural powers, Isaac is offered the opportunity to exchange his life for his wife's.
________________________________________________________________________________________________
INTERNATIONAL SHORTS BLOCK (Saturday, August 23, 12-1:30 PM – The Neon)
Daybreak: Directed by George Ungar; Canada -7 min-Opening our eyes each new day, we stare for a few
minutes into space, seeing the first sights, hearing the first sounds. It is neither night nor day but something
in-between. Fragments of dreams refusing to expire, the grip of the day not yet upon us, memory and desire
hovering around the edges.
One Night Only: Directed by Che Grant; United Kingdom-16 min. Set over a single night, in and around the
streets of London. A first date catastrophe or the beginning of true romance, between Mary-Ann,
an uptight 40 yr old American, and Liam, a roguish 29 yr old Englishman. Yet all may not be what it seem.
Lady Burka: Pablo Morales de los Rios; Spain- 8 min- When the wife of a Muslim man goes out to do her daily
chores, the man decides to engage in a frustrated secret fantasy: trying on his wife's burkas.
 Butterfly Fluttering: Directed by Roman Kayumov;- Russian Federation – 24 min She is a modern girl, young,
beautiful, and she tries to follow their own instincts. She is searching for someone to love and real feelings.
Perhaps she just wants to feel alive.
Dolls: Directed by Kelly Holmes; United Kingdom- 4 min. George and Tabitha are playing sadistic games in the
playroom. As the power struggle seesaws, George removes Tabitha from the dolls house and pretends she is
his prize toy, but Tabitha has other games in mind.
 

Kdo se boji črnega moža? (Who's afraid of the big black wolf?)

:  Directed by Janez Lapajne; Slovinia- 25 min. 1944.
Somewhere in the occupied Central Europe. A
multicultural triangle between a little shepherd
and two officers from
the opposite sides
in a sensual and emotional Alpine story of
two tunes and one whistle.
 Une balade à la mer (A Ride Towards the Sea):  Directed by Damien Stein; France -3 min.  A ride towards the sea
is the odyssey of a small animated character who decides to go out to face the city and the nature to free his goldfish.
But the cadence of his own will reserve for him numerous surprises: every person, every element of the city which
he will cross could be violent to him.
_____________________________________________________________________________________________________
U.S. SHORT BLOCK (Sunday, August 24, 12:30-2:30PM – Neon Theater) 
 My Date with Adam: Directed by Dennis Schebetta-15 min.   A wedding planner
uses internet dating to find the perfect man–only to discover that he's more than
just perfect.
One Armed Man:  Directed by Tim Guinee- 27 min. A wealthy cotton gin executive is confronted by a disgruntled
former employee demanding the return of an arm lost in the gin's machinery, in Oscar-winning writer Horton
Foote's chilling drama, One Armed Man.

 

Sheltered Lov

e: Directed by Alex Italics-10min. In blissful 1950s suburbia, a
lovestruck bobbysoxer and her no-good-nik boyfriend seek refuge from her
overprotective and hot-headed father.
Two Lines of Vagary:  Directed by Dillon Becker- 16 min. Brad is forced to reevaluate
his life when he finds himself caught up in a cocaine scam.
 Personal Day: Directed by Philip Jessen- 19 min. 'Personal Day' is the story of two
disgruntled office workers who, by complete coincidence, choose the same day to
bring guns to work and 'resign'.
Poured: A Lesson in D.I.Y: Directed by Samuel Pennybacker- 30 min. The official
documentary profiling THE D.I.Y. skatepark underneath the I-471 Bridge in
Newport, Kentucky.
___________________________________________________________________________________________
FLICK MY CLIP

Ryan Singers collection of comedy shorts (under 5 minutes) is BACK. Last year this sometimes random, sometimes raunchy mini-fest brought much laughter. From Ryan, "Have fun making some weird, wild, funny, ridiculous, crazy, unconventional, from the heart comedy videos and I hope to be able to showcase them in this year's screening.  I love doing this, so please keep them coming as there are fewer joys greater than discovering someone else's beautiful comedic mind put into practice and manifested in something we can all share." You can submit for free to Flick My Clip which has a unique submission and jury system. Learn more online.
_________________________________________________________________________________
WORKSHOP LINE-UP AND DESCRIPTION
LIFE TO NARRATIVE WORKSHOP (Saturday, 24, 12:30 PM – ThinkTV)
Chinonye Chukwu and Samuel Autman
How can filmmakers take events that occurred in real life and transfer them into a narrative? What ethical obligations do filmmakers have to the people who were involved in these real life events? Filmmaker, Chinonye Chukwu, a Nigerian-born, Alaskan-raised filmmaker and recipient of the prestigious Princess Grace Award and Princeton Hodder Fellowship will discuss these issues among others; along with Samuel Autman whom her most  recent film, A Long Walk, was based upon. Samuel Autman is part of DePauw University's writing faculty where he specializes in the personal essay and journalism.
COMEDY IN TV/FILM WORKSHOP (Saturday, August 23, 2:30 PM – ThinkTV)
Alex Mangen and Ryan Singer and Greg Nichols
This workshop is an exploration into the world of creating your own comedic content for the world to consume, either through the internet, TV or film festivals. What should creators focus on, devote their energy and time to, and what are the limitations of the DIY filmmaking world.  Ryan Singer, Alex Mangen and Greg Nichols  will take you down the path.  Singer is the rarest of breeds: A comic's comic who electrifies mainstream audiences with material that is both uncompromising and unpretentious. LaughSpin says, "With his high-energy delivery and unpretentious leanings, there's not a lot to dislike about comedian Ryan Singer. Alex Mangen is a writer, director and producer, of comedic films.  His sketch comedy has been licensed by programs on MTV and CW, and awarded a Culture Works Grant for the Arts.  His films have played at the Gene Siskel Center, the Wexner Center, and film festivals across the country. He is also a WSU Motion Pictures Alum with many ties to the Dayton Community.  Greg Nichols is a director, producer, and actor and has been active in the Dayton and Cincinnati areas for the past 18 years.  His first feature film "The Wonderland Express" won the audience award at the Starlight Film Festival and played over twenty film festivals.  His short "Hat Trick" placed in the top ten with the Producer's Guild of America Weekend Shorts Competition in 2012. Greg Nichols was also a founding member of Strangely Attractive, an improv troupe.
THE CRITICS PERSPECTIVE WORKSHOP (Sunday August 24, 12PM – ThinkTV)
Jeff Reicert and Fariha Zaman
What makes a great film? Filmmakers and critics Jeff Reichert and Farihah Zaman will navigate you through the complex world of film criticism. Reichert and Farihah's documentary, This Time Next Year, will be shown Sunday evening.
AUDITIONING FOR ACTORS WORKSHOP (Sunday, August 24, 2:00PM – ThinkTV):
Shaunn Baker and Jason Kaufman
Are you an actor looking for great tips on how to get the attention of casting directors? Here's your chance! Jason Kaufman and Shaunn Baker are here to help you through the auditioning process.  Jason Kaufman holds an MFA from the Institute for Advanced Theatre Training at Harvard University and the Moscow Art Theatre School. He has appeared in numerous stage productions and television shows. Most familiar include CSI-Miami, Without a Trace and many major soap operas. He is currently an assistant professor at Wright State University. Shaunn Baker is Managing Partner for WorldStage Media, an award winning media and entertainment Production Company located in Dayton, Ohio. He has produced hundreds of projects for businesses in the Dayton area and  worked with FilmDayton to bring to life a pro-am community filmmaking project in 2013.
_________________________________________________________________________
Pitch It! & Festival Party (9:00PM Gilly's)
Think you've got a golden idea for a film or TV show? This is your opportunity to prove it. Drop $5 in the hat and pitch your movie in two minutes to a panel of industry experts. Winner takes home a cash prize and
a FREE 1-year premium membership for a screenwriting package. This lively event is fun for audience and aspiring filmmakers alike – join us in the party atmosphere with cash bar and catering by Christopher's. Pitch your story to industry professionals in this "American Idol"-style format. Hosted by Niki Dakota, WYSO 91.3-FM music director. Featured filmmakers will be there, the bar will be pouring, and a DJ will be keeping you moving all night.
__________________________________________________________________________________
FILMDAYTON AWARDS – Join us Sunday night for the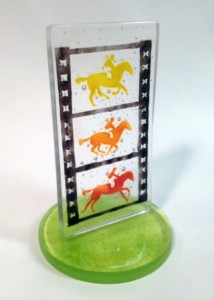 presentation of this years award winners.  This event is Free.
Filmmaker Award: Presented to Jim Klein –   An educator at Wright State, Jim has impacted the careers of countless emerging filmmakers.  His work has been recognized, collected and nominated by such agencies as he Library of Congress, the Academy Awards and the Emmys.  Jim is also the co-founder of new Day Films which strives to deliver "dynamic, provocative storytelling to educational institutions…ensuring access to a wide range of contemporary and classic films."
Key Award: Presented to Jonathan McNeal – For over a decade, Jonathan McNeal has managed The Neon Theater, but his true talent is as an award-winning filmmaker.  He graduated from Wright State University in 1996 from the motion picture production program.  His documentary short The Rubi Girls is a joyous, uplifting chronicle of the professional men behind the comedic, charity-driven, Dayton based drag troupe; Jonathan performs as IIeasa Plymouth.  The Rubi Girls premiered at the 2003 San Francisco International Lesbian and Gay Film Festival.  From there, the film went on to win Audience and Best of Festival at the Fire Island Film & Video Festival and the Out on Film Festival in Atlanta. He is the founder and programmer of the Downtown Dayton LGBT Festival, now in its ninth year.   Jonathan is an ardent supporter of filmmaking and filmmakers in the Miami Valley. He offers his time and expertise on professional and student productions.  Jonathan volunteers his time to support FilmDayton, and has more than once been a presenter at their monthly Film Connections meetings. He has taught film production classes at both Stivers School for the Arts and Wright State University, inspiring the next generation of filmmakers.
____________________________________________________________________________
SUNDOG FILM FESTIVAL – COMPLETE
To support young filmmakers, FilmDayton is providing support to the volunteer-led Sundog Film Festival. Students in grades 8-12 can submit their short films for professional review/feedback and potential screening. More information online now.
MISSION & OBJECTIVE
FilmDayton is dedicated to fostering the growth of our regional film industry and audience.
FilmDayton offers education, professional development, arts and production support to filmmakers in the region. As a major aspect of our mission, we host the annual FilmDayton Festival which introduces our audience to new short films from across the country and highlights features with a strong regional connection.
ABOUT THE FESTIVAL
The FilmDayton Festival launched as an all-volunteer labor of love dedicated to showcasing the great talent connected to the Dayton region. In early years, films were welcomed by invitation only with a focus on locally-connected films and filmmakers including winners from SXSW, Sundance, True/False Festivals.
After years of growing crowds and great success, we joined together with the Jack W. and Sally D. Eichelberger Foundation to add a submission element for shorts and features in varied genres. With a special eye to Ohio-talent, we are dedicated to supporting independent filmmakers from across the country (and world) and sharing their work with our engaged and film-saavy regional audiences.
The Eichelberger FilmDayton Festival draws strongly on audiences from the Dayton, Columbus, Cincinnati areas as well as visitors from Indiana, Kentucky, Louisiana, Florida and New York.
Google+