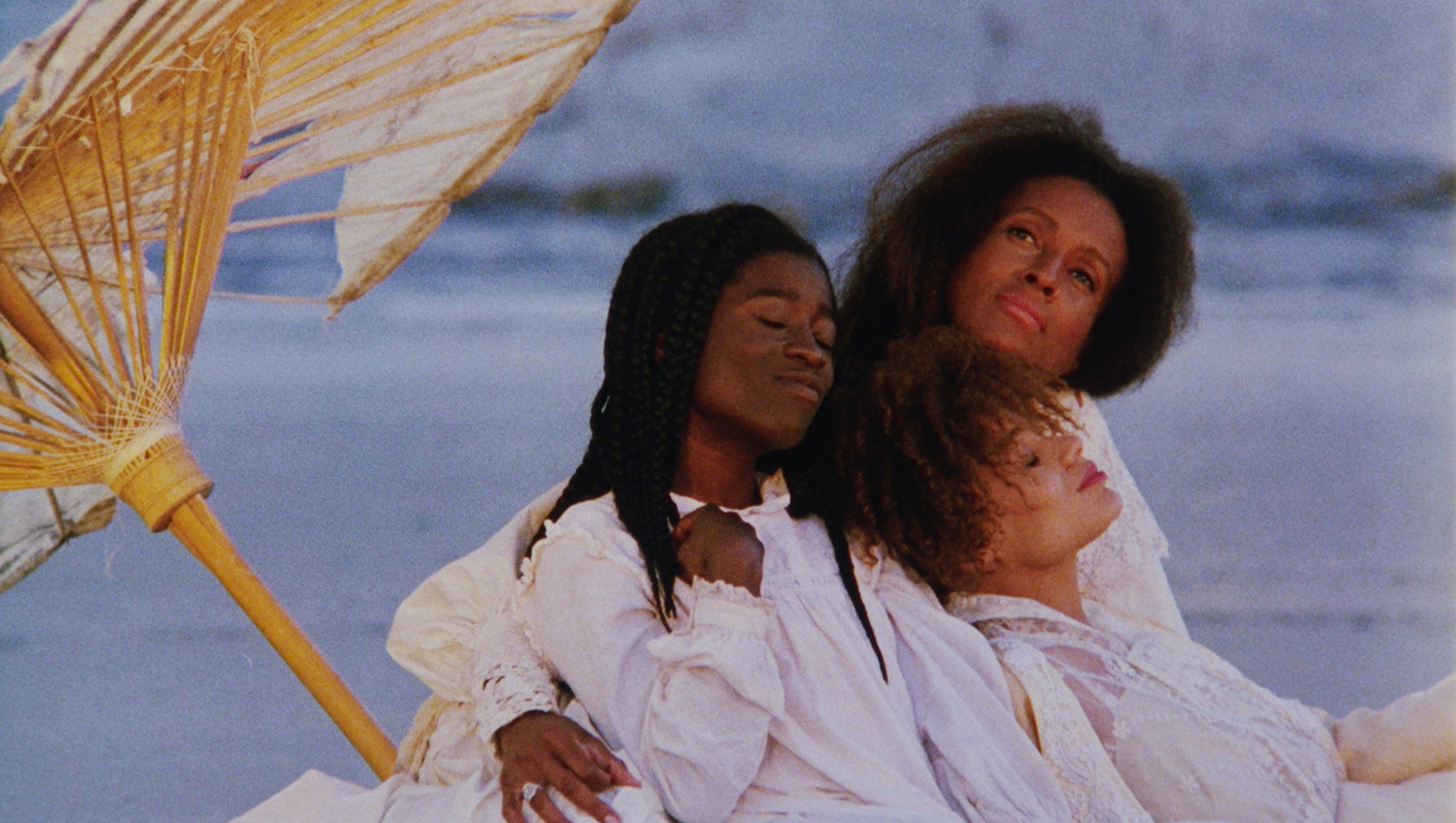 Restored Daughters of the Dust makes world premiere at Wexner Center in May
"
The Wexner Center for the Arts is honored to host Julie Dash and the world premiere of the new restoration of her groundbreaking Daughters of the Dust on May 20 and 21 (Dash visits only on May 20), on the occasion of the 25th anniversary of its presentation at the Sundance Film Festival.
Notes Wexner Center Director of Film/Video David Filipi, "Daughters of the Dust is one of the most important and significant films in the last quarter century of cinema. It's a great thrill to bring Julie Dash back to the Wexner Center and for audiences to hear firsthand about the creation and legacy of this major work, the first US feature film made by an African American woman to see wide theatrical release."
Set in the early 1900s, Daughters is a vivid portrait of Gullah Geechee culture—communities descended from enslaved Africans who settled along the coast and Sea Islands of South Carolina and Georgia. The film captures the last gathering of the Peazant family as the younger generation prepares to leave the island and their matriarch, Nana Peazant (Cora Lee Day), for the promise of the mainland. Featuring the stunning color cinematography of Arthur Jafa, who visited the Wex earlier this year. With Dayton's own Barbara O, Alva Rogers, and Trula Hoosier. The production design is by past Wexner Center Artist Residency Award recipient Kerry James Marshall.
Tickets are $9 for the general public and $7 for Wexner Center members and students. Wexner Center members can purchase tickets during a member-only presale through April 10. General public sales begin Monday, April 11.
Daughters of the Dust was restored from the original internegative at Modern VideoFilm by Cohen Film Collection. The final color grade was approved by cinematographer Arthur Jafa. Special thanks to the UCLA Film & Television Archive.