FilmDayton launched the commission program in 2014 through the support of Dr. Michael Ervin, The Dayton Foundation, Dayton Power and Light and many individual, corporate and nonprofit community partners. Thank you to our partners!
We've Got It…   And we get it.
The Dayton Region has many assets ready to help make your film successful! We understand your needs for a location big enough to get the job done right, but small enough to offer accessibility, affordability, and authenticity.
Ohio's tax incentive program saves you money.
FilmDayton helps get you the permits and connections you need. Check out our FREE Production Permit.
Location, location, location: At the crossroads of Interstates 70 and 75, Dayton is convenient for talented cast and crew from Cleveland, Indianapolis, Pittsburgh, Cincinnati, Columbus, and other Midwestern cities. Plus – the Dayton International Airport is within 90 minutes by air to 55% of the country's population, ideal when a quick flight is necessary.
Need to set up an office ASAP? FilmDayton works with local property owners to get you the space that fits your needs. Complete our Production Office Questionnaire and let us connect you.
Dayton is home to talented local cast and crew, and FilmDayton helps keep their skills strong with ongoing professional development workshops. Plus,  The Tom Hanks Motion Picture Center at Wright State University –  is one of the top Film Production Programs in the country. These talented students and graduates can support your project.
Don't break the bank on lodging, food, transportation, and other expenses that fluctuate with location. Dayton's cost of living is 27% lower than the U.S. average – which lets you spend a little more on the things that really matter for a successful film. Let us help negotiate some great deals for you.
Need a city skyline? Maybe a farmhouse on a large empty field? Need secluded woods? Need urban grit, suburban neighborhoods or historic elegance? The Dayton Region can provide all this and more – most within a 20 minute drive! See our locations database.
PLUS – you get a little hometown charm. Your cast and crew can either blend into daily life for anonymity or enjoy the accolades they deserve when out and about.
FilmDayton's growing production resource programming is made possible through the leadership of:
Education and Commission Programming Generously Supported By: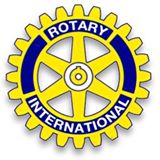 Media Sponsors:

Thank You to Our Partners:


FilmDayton  understand your production needs
Cutting Costs
Affordable locations and low to fee-free permits.
No bed tax is incurred after a 30-day consecutive stay.
Airfares into Dayton are often the lowest in the region.
Extra's and stand-ins are non-union in Ohio as they are not under SAG jurisdiciton
Diverse Locations
Urban, suburban and rural communities.
Deep forests and majestic bodies of water.
Industrial town squares and innovative city blocks.
Rolling hills and farmland.
A range of period architecture.
All in close proximity.
Crew
You can hire your crew locally, even Keys are locally available.  A large portion of the state' union crew base is located within 60 miles of the Greater Dayton Region.  Wright State University's nationally recognized film program and the University of Dayton and Sinclair Community college all offer formal internship programs.
FilmDayton offers ongoing training for Film Producation Assistants and Locations Scouts, to ensure we have an educated work force to support the film industry.
Outstanding Customer Service
Working as your partner, Ohio cities, counties and state government will support and assist your production every step of the way. The FilmDayton  acts as the one-stop-shop to get your production rolling.
Film Friendly
Ohio's crews, businesses, local government and citizens welcome filming. In addition to being knowledgeable about a production's needs, Ohio boasts a film-friendly environment ready to support you.
Quality Talent
With Ohio's rich history of theater and film, the talent pool is ready to assume a starring, supporting or day-player role. As the seventh most populous state in the country, Ohio also provides a vast extra pool.  The vast network of nationally recognized theater, arts and dance professionals have earned Dayton high rankings both in front and behind the camera.
Films produced in the region include…
True Nature     Blue Car     Emma & Elvis     Last Truck     Lion in the House     Miles Ahead     Carol     Goat.
Christmas Spirit     We're Doing Fine     Deadbeat at Dawn      Charlie's Family     Dream Catcher     I am Wrath
Bulldog for Christmas      Rock in the Wall      My Mummy      Turing the Corner     Don't Tell
Music Video's – The Breeders
Commercial – Fazoli's, Donato's, Dayton Power & Light,
TV Show's – Bets Eats, The Suitcase,
Four Seasons
Dayton's climate features the four seasons. Summers are warm and sunny, while winters have a moderate amount of cold weather and snow; our temperatures are still much milder than in some areas of the US.
Spring time is always pleasant! Greenery comes to life and gorgeous flowers start to bloom all over the city. Summer days are long and sunny and warm. Dayton weather in autumn features crisp breezes, cooler temperatures and a wealth of colorful leaves falling from the trees. Winters are chilly but snowfall is generally limited.
Attractions and Entertainment
Sports
UD Arena  is host to NCAA First Four Basketball
Dayton Dutch Lions Soccer- the team plays in the USL Professional Division
Dayton Dragons -Class A minor league baseball  – sellout streak is the longest across all professional sports in the US
dozens of private and public golf courses including Frisbee and Disc Golf courses
Paddle Sports-  our bountiful network of rivers and streams offer plenty of options for canoe and kayak enthusiasts.
A Top Cycling City – 330 miles of connected bike trails to explore
Bike-mounted National Park Service rangers lead riding tours of Dayton's aviation history, including the Wright Brothers' original bike shop.
Restaurants & Breweries

James Beard recognized Chef Anne Kearney dazzles diners and critics alike serving up the celebrated flavors of New Orleans.  The Pine Club was just named to the Food Networks's list of "Top 5 Steakhouses in U.S.   If you want to take a culinary adventure out of the country, visit El Meson, a restaurant that prides itself on authentic dishes and cocktails that are unique to Latin America.  Pour a pint, grab a growler. Dayton is "hopping" with a dozen breweries and even more taphouses.
Attractions
Aviation Sites
Only in Dayton, Ohio can you explore and learn about the entire aviation story—past, present and future.
The National Museum of the U.S. Air Force is the world's largest and oldest military aviation museum and Ohio's most visited FREE tourist attraction with nearly 1.3 million annual visitors.  This world-renowned museum features more than 360 aerospace vehicles and missiles and thousands of artifacts amid more than 17 acres of indoor exhibit space.
Accomodations and Travel
Luxury hotels.
Charming boutique hotels and bed and breakfasts.
Major airports with commercial hubs and international service.
Driving time to CVG -50 minutes
Driving time from downtown to Dayton airport 15 minutes