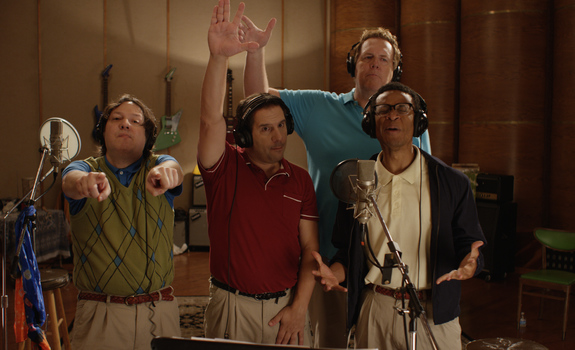 Dayton Made film BOY BAND Debuts
BOY BAND  to have World Premiere  At Cleveland International Film Fest (CIFF42 )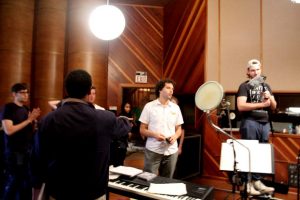 The HeartThrob Boyz were the sixth best boy band in the 90s, but 16 years later they're less "I Want It That Way" and more "Ice Cream, Netflix, and 16 Minutes of a Movie." After their first album made them larger than life, all the group had to do was release another one to continue their rise to fame. But, after a decade and a half, the album is incomplete as the guys can't find their mmmbop. BOY BAND is the hilarious send-up of the boy band hysteria of the 90s mixed with a bit of the reality that these cute boys eventually become overweight, middle-aged men on bended knees who find it hard to say goodbye to yesterday. When they run out of money and are down to their last few hours of studio time, the HeartThrob Boyz find the hardest thing is to quit playing games and finish their masterpiece while the world outside gets closer to the end of the road. Step by step, this comedy's got it goin' on. And it even has one of the funniest death scenes you'll see on the big screen. You won't want to say bye bye bye to BOY BAND.
Casting Call:  Home Away From Home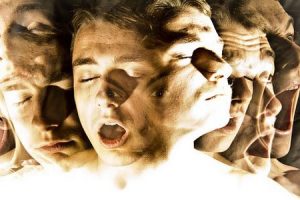 2017 Scholastic Award Winners Max Kaplan and Christian Gentry are casting for their next film, "Home Away From Home" on July 15. The project is non-union, and will be about 8 minutes in length. Shooting will commence around Dayton, Ohio in August based on the actor's availability.
The film is a proof of concept to be used at festivals to garner a larger budget from private investors for the full length short film (around 30 minutes) to be shot Spring of 2018 and subsequent release. The proof of concept film will be unpaid, food will be provided.
Mark: Late 20's-30's.                                                                                                                                                       Creative Ad Agency copywriter, schizophrenic in denial.
Olivia: mid 20's to early 30's. Mental health therapist.
Amanda: 20's-30's. Imaginary wife of Mark.
Doctor Collins: Older looking, preferably late 40's-60's. Mark's doctor, has suspicions of his schizophrenia.
Please contact Writer/Director Max Kaplan at: maxkaplan1020@gmail.com to schedule your audition on July 15. If unavailable, special accommodations may be made for a separate audition or video audition.
Extras may be needed, so anyone over the age of 18 is encouraged to email the director if interested in helping on the project.