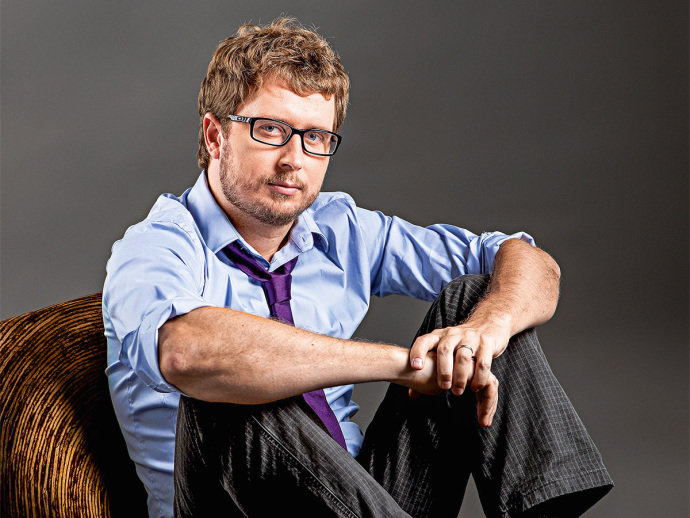 Who flew first? Brazilian author, TV network seek proof in Dayton
Who flew first? A Brazilian author is bringing a TV network to Dayton to debunk the myth that Alberto Santos-Dumont flew before the Wright brothers.
Leandro Narloch, author of Guia Politicamente Incorreto Da Historia Do Brasil ("Politically Incorrect Guide To The History Of Brazil") and other books, is to visit local Wright brothers' sites Thursday and Friday, April 6-7. Narloch and a production team will shoot parts of an eight-episode TV series about his book that's to air on The History Brazil.
Brazil ruffled feathers across the United States during the 2016 Olympics when its flashy opening ceremonies featured a tribute to Brazilian aviation pioneer Alberto Santos-Dumont.
Many U.S. aviation history buffs were surprised to learn that Brazilians still credit Santos Dumont, not the Wright brothers, for the first powered flight.
A Brazilian engineer who lived in Paris, Santos Dumont gained fame in 1906 for making the first public flight of an airplane. The Wright brothers had been flying since 1903, but not in public, so Europe briefly hailed Santos Dumont's short hop as the first.
Europe later recognized the Wrights, but Brazilians continue to revere Santos Dumont as a national hero.
Not all Brazilians buy it. Narloch devoted a chapter of his 2009 book to debunking the claim about Santos-Dumont. It became a national best-seller.
Narloch's visit is to include shooting scenes at the restored 1905 Wright Flyer III at Dayton History's Carillon Historical Park, the Wright State University Libraries' Special Collections and Archives and Wright B Flyer Inc. Narloch will be available for media interviews in Carillon Park's Wright Aviation Center on Thursday, April 6 at 3 p.m.