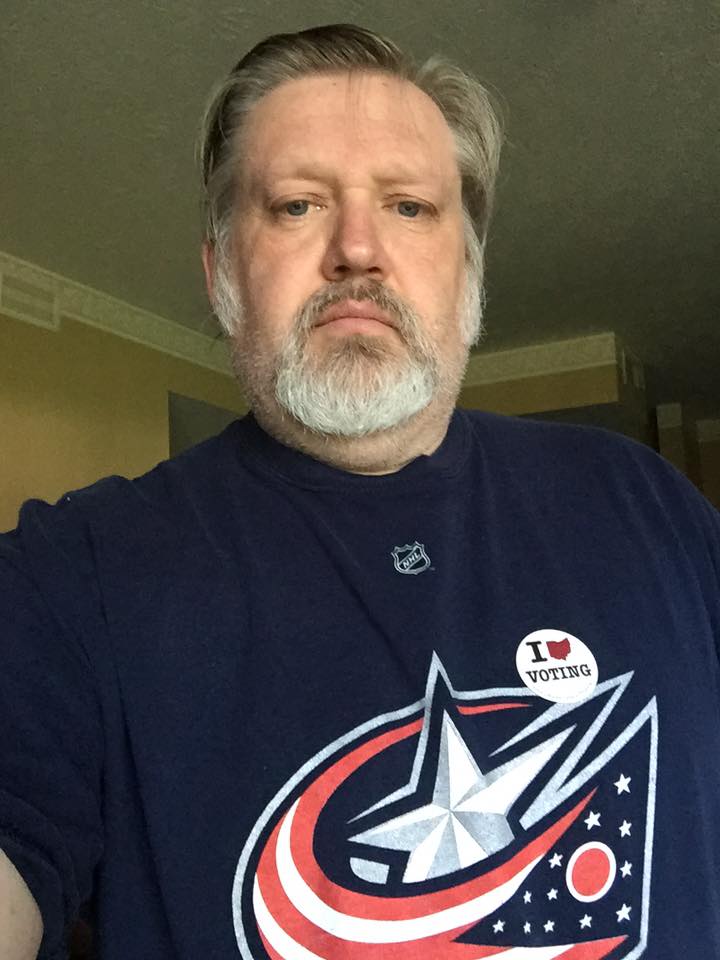 Spotlight on David Getz, Extra Wrangler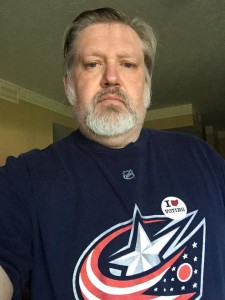 David Getz, a native Ohioan living in Dayton, has known he was going to be a filmmaker ever since he made Super 8 films as a kid. Graduating from Wright State, he moved to L.A. for 12 years and worked as an actor, stand-in for both Jack Black and Jason Alexander. Since moving back to Dayton he's been working with 'extra's casting and an on set "extra's wrangler." He is currently working on the film Gotti, starring John Travolta.
What exactly is your job title, both in day-to-day life and how does FilmDayton fit into your world?
"Well, I have been [with FilmDayton] since I moved back to Dayton. I've done a couple lectures on how to be an extra. And I am actually an extra's wrangler on set and work with extra's casting in pre-production. "
What does it mean to be an extra's wrangler?
"I really don't do too much with the main cast, my job is to check in the extra's set in the morning, get them through hair, makeup, wardrobe and get them to set and hand them off to the AD's for the rest of the day. I do all of their paperwork and then sign them out at the end of the night."
In addition to that, do you help with the actual casting for extras?
"I've cast a few on commercials for White Castle and I can suggest who I've worked with in the past that might fit into a specific part. I don't actually do any of the casting for the speaking parts. I am mainly just there for the big cattle calls we have for extras, and those get pretty crazy, we had more than 1000 people show up for one last year. and the one we had last week had over 850 people show up."
You lived in L.A. for twelve years, were you an extra's wrangler there as well?
"No, I was an actor and a stand in when I was in L.A., I worked for Jack Black for five years and Jason Alexander for four years. I had a national commercial run for a year and a half for American Express and I was a regular on a TV show called Listen Up! with Jason Alexander [also starring Daniella Monet and Wendy Makkena]. I would eventually like move back, yeah I loved it out there. But since things are so busy here in Ohio there is no reason to."
Is there anything you have wanted to do in the film world that you haven't gotten the chance to do?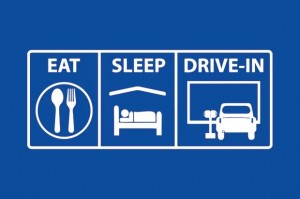 "You know, I am actually a filmmaker too, I just did a documentary. Working on set helps pay for me making movies. The film I just did was called Eat, Sleep, Drive-In and it is a documentary about the last two drive -ins in America that are attached to motels. There you can check into your room and open up the curtains and see the movie from your room and the sound is also played in your room. There was once five of them and now there are only two left. And I had a screening at the Chattanooga Film Festival about a month and a half ago. "
Lastly, what is the project you consider your greatest or most proud accomplishment?
"I worked on the film Carol [with Cate Blanchett] which was a really great experience. I also worked on 478 with Arnold Schwarzenegger, I am Wrath with John Travolta, and A Christmas Melody with Mariah Carey, which was a good time. The unit production manager/producer was actually Karri O'Rielly, who is also a part of Film Dayton and one of the people I went to film school with at Wright State University"
Happy, humble, and hard-working David J.Getz continues to find and make work in Dayton, filling it with amazing new content to stimulate the film industry in Ohio. It is people like him who are talented and driven enough to put FilmDayton in the spotlight and improve the quality,

Written by Maya Vyas a senior at Tippecanoe High School. She an aspiring screenwriter and film producer and interning for FilmDayton this summer. In addition to film she also loves acting in plays and musicals, volunteering at the Victoria Theatre Association and editing and writing for various local literary magazines. She lives in Tipp City with her parents, younger sister and older brother.