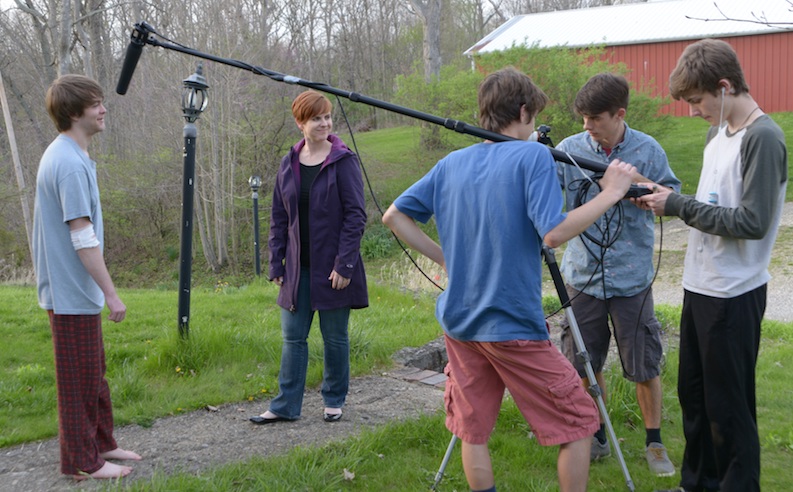 Teen Filmmakers Premiere Award-Winning Short at Neon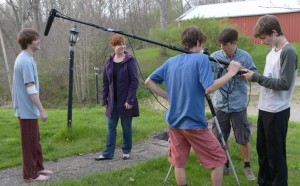 The filmmaking duo of 16-year-olds Christian Gentry and Max Kaplan will premier "Reality," their short experiential thriller, on February 23, at 7:30PM at the Neon Movies, 130 E. 5th Street, Dayton, Ohio, 45402.
Produced under their Dayton-based company, Luminous Coast, the 16-minute film was written and directed by Gentry and produced by Kaplan. "Reality" follows the narrative of a boy struggling to discover what's real when he is kidnapped by a psychopath. The premier will include screenings of two other films by the pair; "Pont de Mort," a Hitchcock-inspired 6-minute short, and "Interruptions – The Impossible Challenge of Reading a Book," a four-minute short. The screenings and premier of "Reality" will be followed by an announcement of Luminous Coast's next film project and a brief Q&A session with the filmmakers.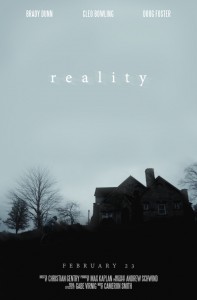 "Reality" took nearly four years to complete from first draft to release.   A crowdfunding campaign last spring was featured on Kickstarter's homepage, garnering over three times the project's original goal.   Though not the first production for Gentry and Kaplan, "Reality" marks the first professional short film production the teenagers have helmed with a budget. "Reality" recently won a Gold Key at the Miami Valley Regional Scholastic Art and Writing Awards, making it a contender for national recognition in New York this summer.
"'Reality' was an experiment to see if we could transfer the skills we've learned over the years and make an actual short film, not just comedy YouTube skits," explained director Christian Gentry.
Producer Max Kaplan said, "The premier is a way for us to celebrate and give the Dayton community that supported us the opportunity to see it first, before it makes the international film festival circuit."
Tickets are $5 each and available at Reality's Eventbrite page Tickets the night of the event will be available on an as available basis.   All ticket sales will be used toward their next local project, to be announced at the February 23rd premiere.